DTM #1: Launching only Google and Meta is all I need for successful UA campaigns.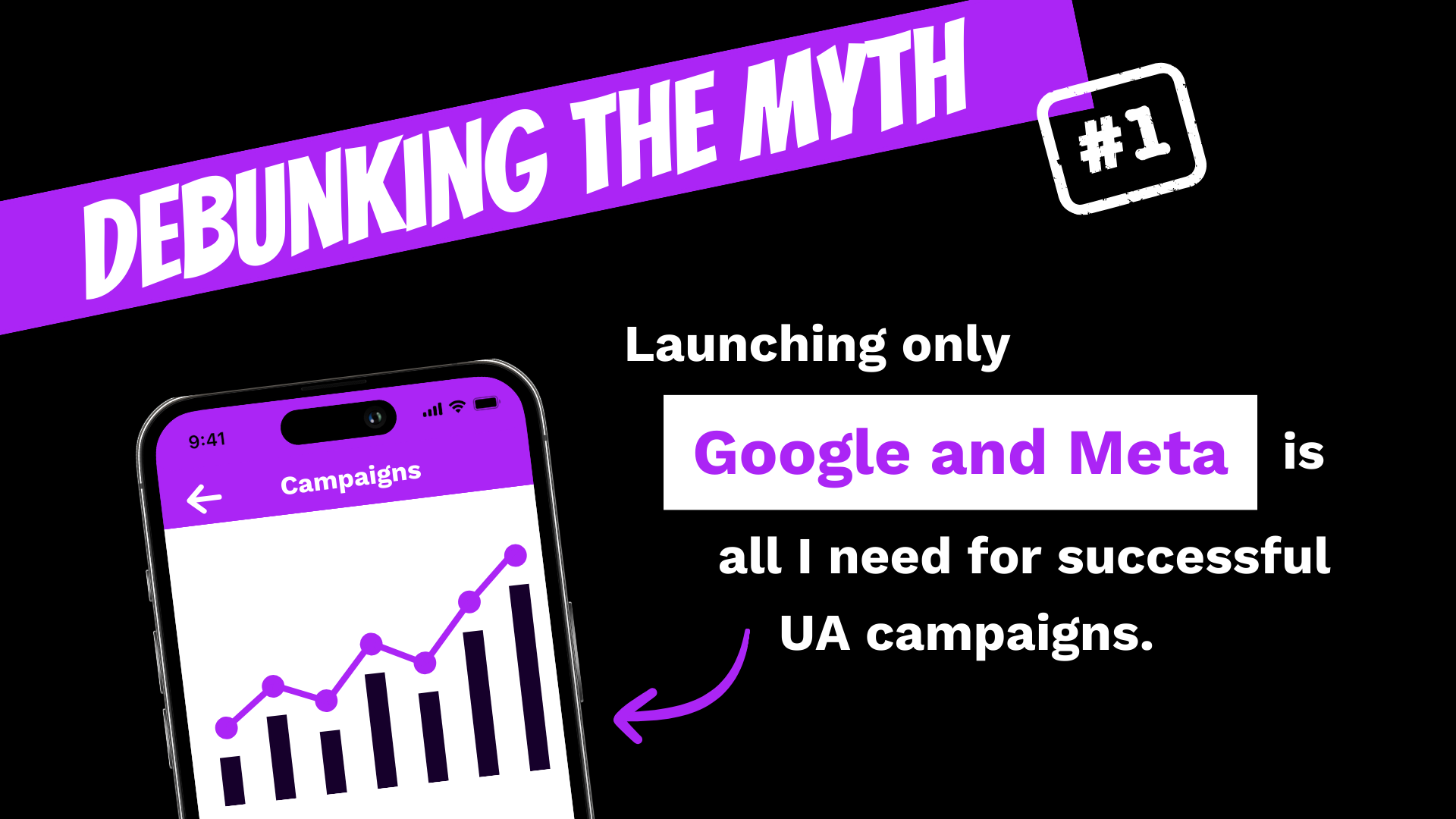 User Acquisition myth #1: "Launching only Google and Meta is all I need for successful UA campaigns."
The question of whether there is actual performance beyond the Google and Meta duopoly for acquisition campaigns arises. It's tempting to believe that focusing exclusively on these two giants is enough, but the reality is much more nuanced.
While Google and Meta are powerful, solely focusing on these two sources can slow down your acquisition efforts. A successful strategy goes beyond this limited approach.
In reality, the key to success is a balanced strategy tailored to the needs and goals of the application:
1. Sources suitability
It's essential to assess the different sources available according to the application's objectives, in order to find the most relevant ones. This means taking into account user behavior, advertising formats and, the demographics of the potential audience. Choosing sources according to these criteria increases the chances of reaching users who are genuinely interested in the application:
Do you want to reach a Gen Z audience? It would be a missed opportunity not to launch on TikTok.
25% of people on Snapchat are not on Instagram.
If you are running Search on Android, why not do it on iOS to reach the intentionalists.
2. Budget optimization
Competition on more mature platforms like Google and Meta can quickly drive up acquisition costs. By leveraging more recent sources like TikTok or Snapchat, we see less competition and more attractive CPM. This can have a direct impact on your performance. Moreover, these newer sources have benefited from the lessons learned from older platforms ( Lookalike, DPA…) and offer new approaches that complement existing ones.
3. Adaptability
The user acquisition market is constantly evolving. Trends, algorithms, and source policies can change rapidly and impact the strategy in place. A diversified strategy allows for agility and adaptability to reduce the risk of cutting all campaigns at once due to poor performance. It's the classic "Don't put all your eggs in one basket." It's easier to switch from one source to another and adjust campaigns accordingly. However, to effectively test and launch multiple sources, you need to allocate a dedicated budget to each of them.
4. Data insights
One of the main benefits of a diversified strategy is the wealth of data it brings. By using several sources, you gather a wide range of information that gives a better understanding of user behavior. This enables campaigns to be adjusted accordingly when necessary.
Diversifying sources and exploiting different approaches not only delivers better results but also enables adaptability to market changes over time.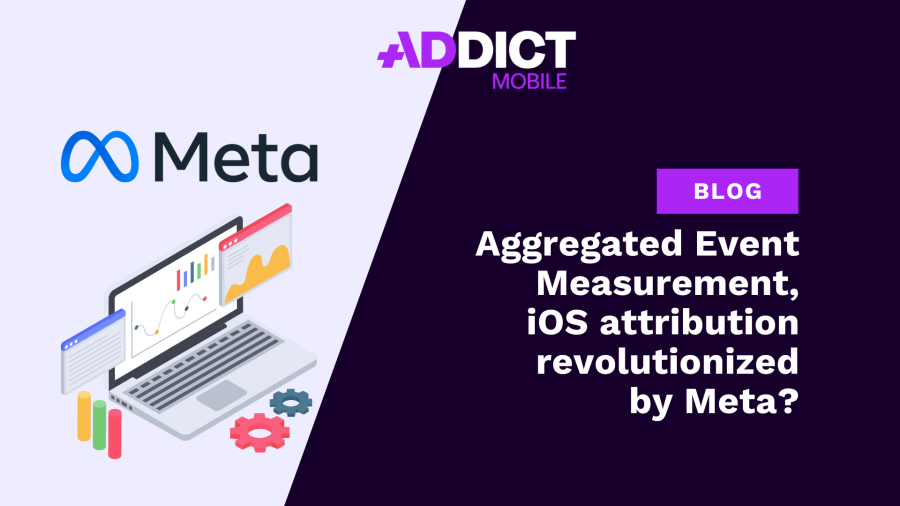 In March 2021, Meta introduced the Aggregated Event Measurement (AEM) protocol, enabling the collection of campaign performance data while preserving user privacy. Initially...
Published on 29 November 2023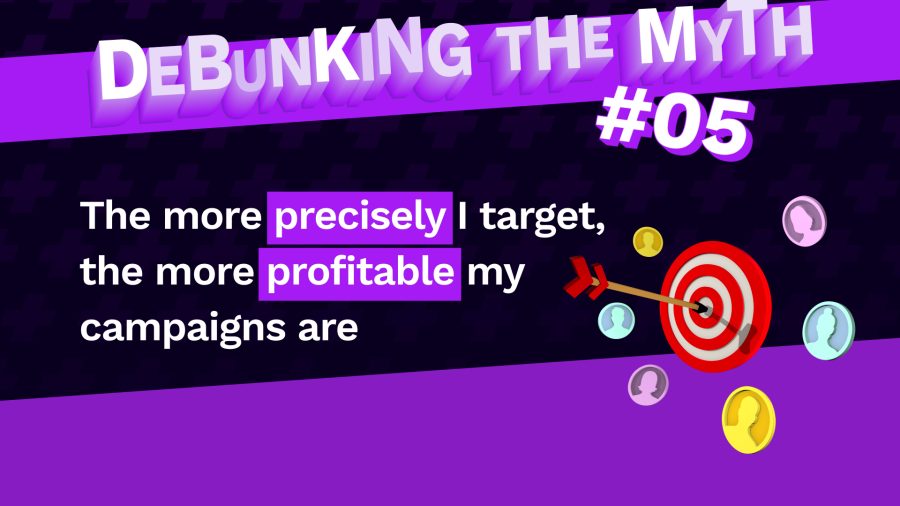 User Acquisition myth #5: The more precisely I target, the more profitable my campaigns are It's easy to think that precise targeting equals...
Published on 27 November 2023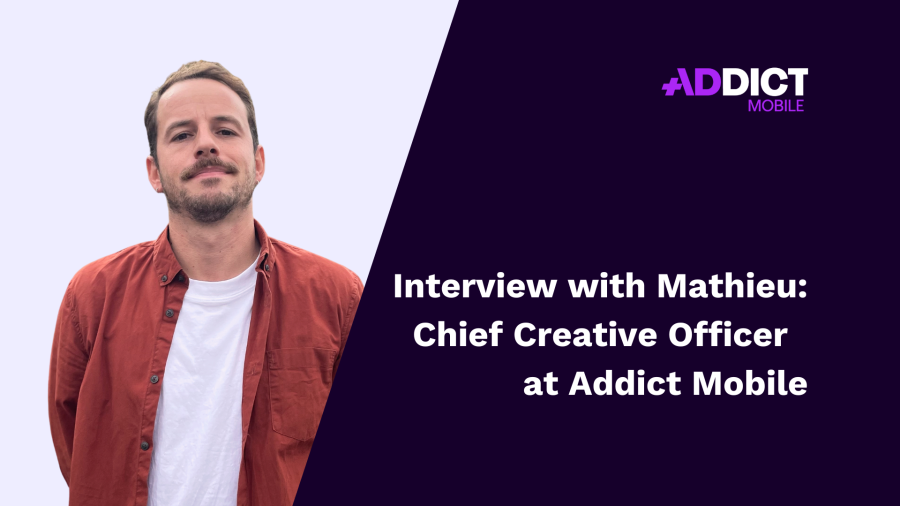 Creativity is a key element of any user acquisition strategy. Mastering all the challenges related to the sector and deploying the necessary resources...
Published on 27 November 2023