Do you speak CTV?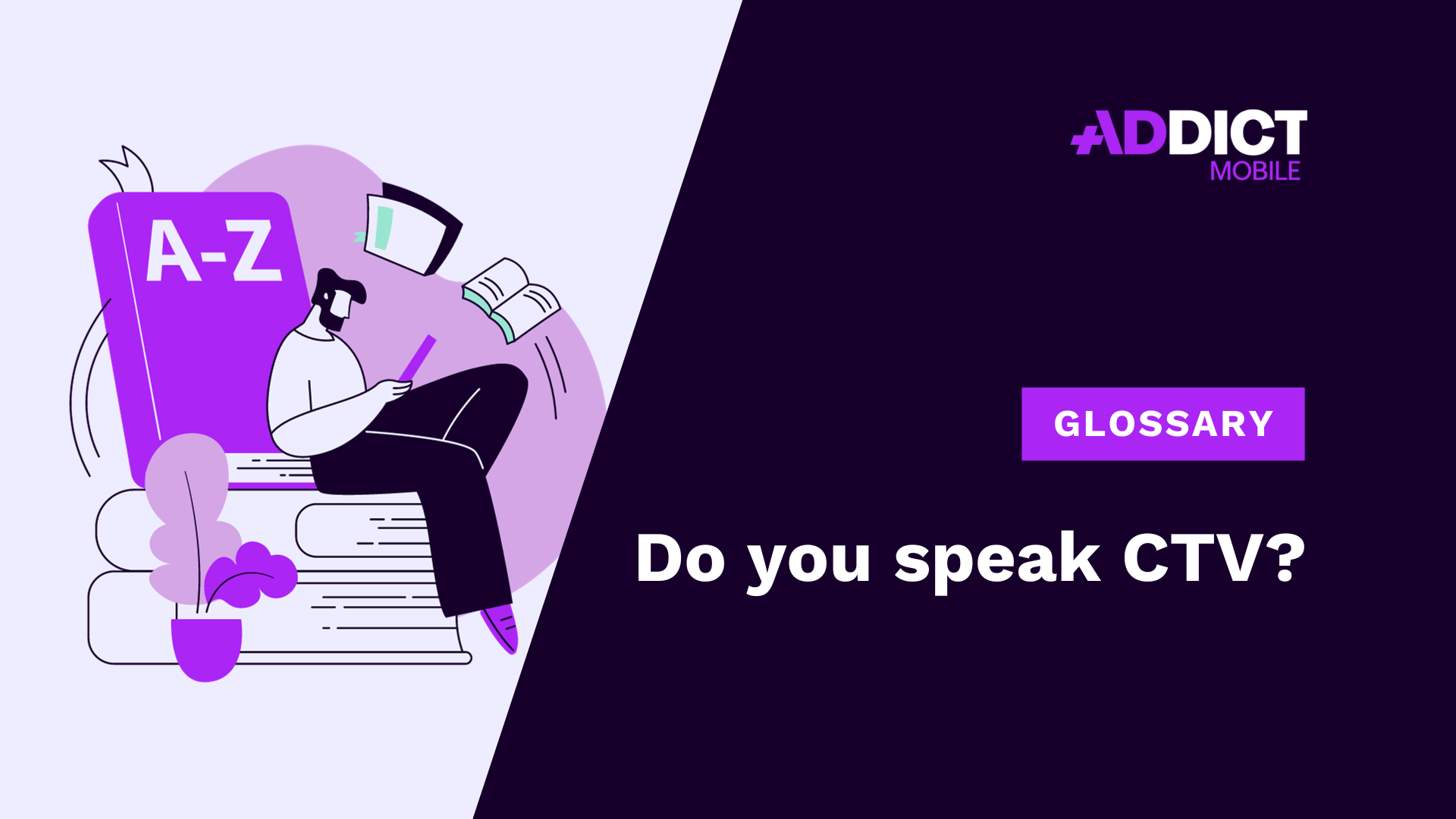 As connected TV continues to redefine the advertising landscape, its potential as an acquisition channel continues to grow. With an ROI exceeding that of other marketing channels by 30%, CTV stands as a major strategic opportunity for impactful user acquisition campaigns.
However, to truly leverage this channel, mastering its specific terms is essential. Explore our CTV glossary to decipher the key concepts associated with this emerging acquisition source.
Linear TV
Opposed to connected TV, it is traditional television with channels, each having specific programming interrupted by advertising spots purchased directly from their advertising network.
Connected TV
A new acquisition channel using TV or streaming services accessible on the internet via a Smart TV, gaming console, or Internet box.
OTT
Over-the-top media services refer to all internet streaming services that deliver video content without relying on traditional distribution methods (such as cable or satellite). Examples include applications available on a Smart TV or the TV box of an Internet box.
FAST
Free ad-supported streaming television, is a type of OTT, and refers to a platform that allows viewers to watch programs for free. In exchange for this free access, the service includes advertising.
CTV Inventory
The collection of applications and their placements where you broadcast your advertisements. In CTV, as in traditional advertising, you can either create your own inventory by directly partnering with publishers or utilize the inventory of DSPs that aggregate a variety of publishers.
Publishers
TV applications that have available placements to display advertisements like ESPN, MSNBC, BeIn Sport, FOX News, CNBC.
CTV-to-App
A type of campaign available on certain platforms that allows advertising on Connected TV with the goal of driving mobile app downloads. It's possible to integrate an impression-tracking link for attribution.  Other types of campaigns exist (CTV for branding, CTV-to-CTV aiming to drive app downloads directly on the Connected TV).
CTV Attribution
Currently, there are two attribution methods in CTV: a deterministic method based on the use of QR codes that users must scan to be redirected to the store or another landing page, and a probabilistic method based on IP matching.
IP Matching
Attribution method consisting in collecting the IP address during the advertisement's broadcast and, upon the first opening of the app, linking the source and the installation based on that IP address.
Impression
In CTV advertising, since ads are not clickable, the impression becomes the key element for probabilistic attribution. However, this is not without its flaws, as the standard attribution model tends to favor last-click attribution (where a click holds more value than an impression). As a result, some installations might be attributed to another source (especially from search) rather than your CTV campaign. To address this issue, some MMPs allow you to assign, for a limited time, equal value to an impression from CTV as to a click from another source. It's important to choose your setup carefully.
Bidding
The bidding mode (and by extension, the billing method) is crucial as it typically defines the type of campaign you're launching and the level of risk you're taking. For CTV-to-app campaigns, there are two main bidding options: CPM and CPI. To mitigate risk, it's preferable to opt for a CPI bid since it ensures that you only pay when an installation is completed, allowing you to control costs. However, setting the bid too low may reduce the broadcasting of your ad. If you favor broadcasting, a CPM bid is a better choice. Keep in mind that this may lead to fluctuations in your CPI based on the quality of your advertisement and your SEA/SEO/ASO strategy.
Touchpoint
The collection of moments during which a user has been exposed to an advertisement and, more broadly, to content promoting your application before downloading it. Sometimes, advertising on CTV acts as the first touch point without necessarily triggering an immediate download.
Holistic vision
When analyzing CTV performance, it's crucial to keep two important points in mind: a portion of the traffic serves a branding purpose as it acts as the first touch point, and the content is broadcasted within a household. CTV sometimes functions as a first blade, increasing brand awareness and word-of-mouth within a household or beyond. Since tracking is probabilistic, it's possible that some installations initiated by CTV might be attributed to another source because a user was exposed to a campaign at the same time.
Household
It's important to remember that here, we're not just targeting one user, but a group of people living in the same household, who can convert through a single impression. On average, unlike traditional acquisition channels where 1,000 impressions lead to between 0.5 and 3 installations, CTV has an IPM of over 10.
Premium media
When we talk about connected TV, we often hear the term premium media because it enables broadcasting on the largest screen in a household for 15 to 30 full seconds, a privilege that was traditionally reserved for linear television. Therefore, the creative content must strike a perfect balance between the quality of a TV commercial and the effectiveness of a mobile ad.
Voice over
Advertising on Connected TV is often longer than its counterpart on mobile and is non-skippable. Added to this, the fact that it is typically broadcast on a large screen makes sound essential to capture the user's attention and make an impact. Therefore, at a minimum, music is necessary, but Addict Mobile strongly recommends including dynamic voice-over to provide context, explain, describe, etc., the product, similar to linear television.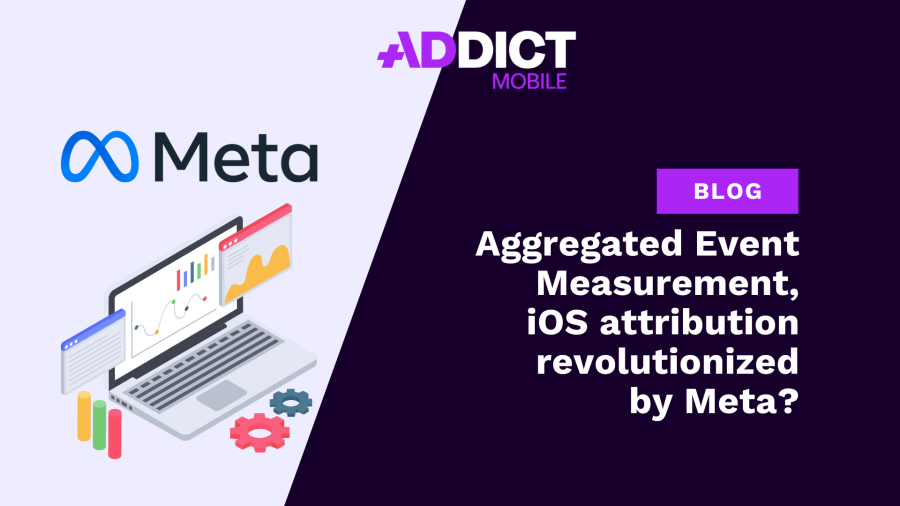 In March 2021, Meta introduced the Aggregated Event Measurement (AEM) protocol, enabling the collection of campaign performance data while preserving user privacy. Initially...
Published on 29 November 2023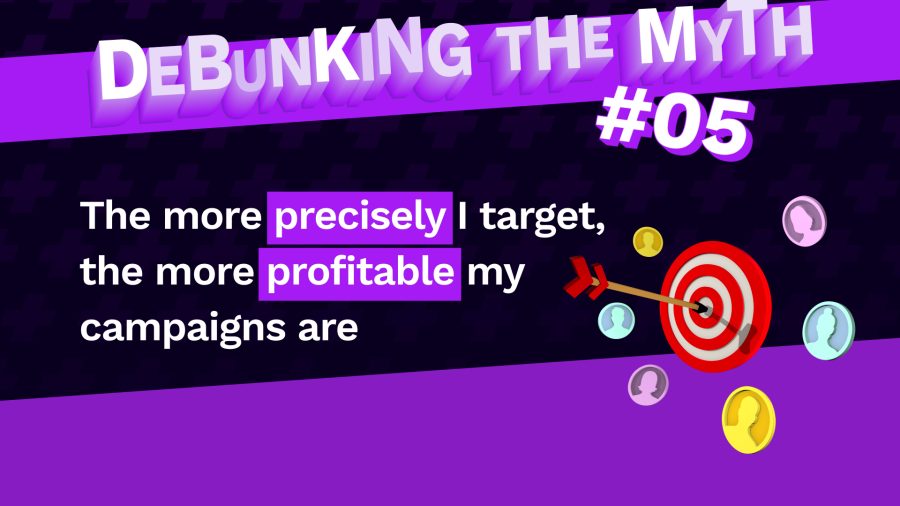 User Acquisition myth #5: The more precisely I target, the more profitable my campaigns are It's easy to think that precise targeting equals...
Published on 27 November 2023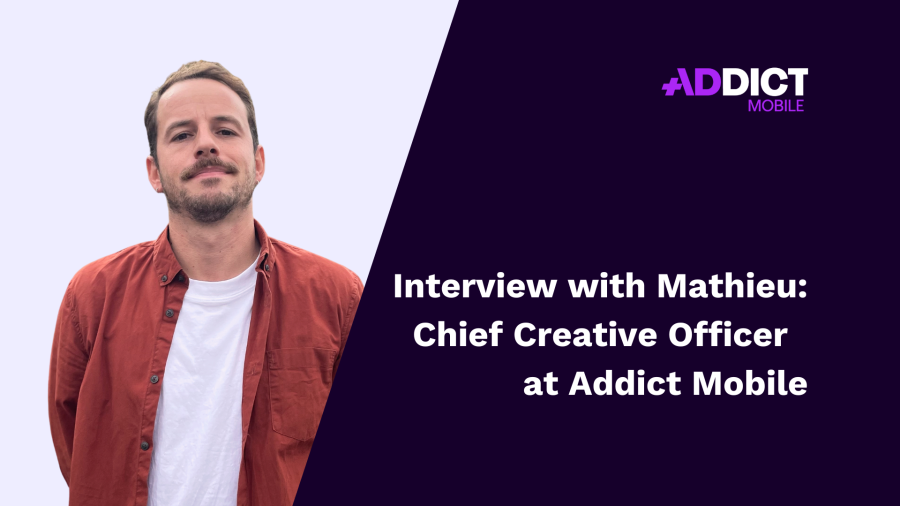 Creativity is a key element of any user acquisition strategy. Mastering all the challenges related to the sector and deploying the necessary resources...
Published on 27 November 2023