Mastering CTV Creatives to Engage App Users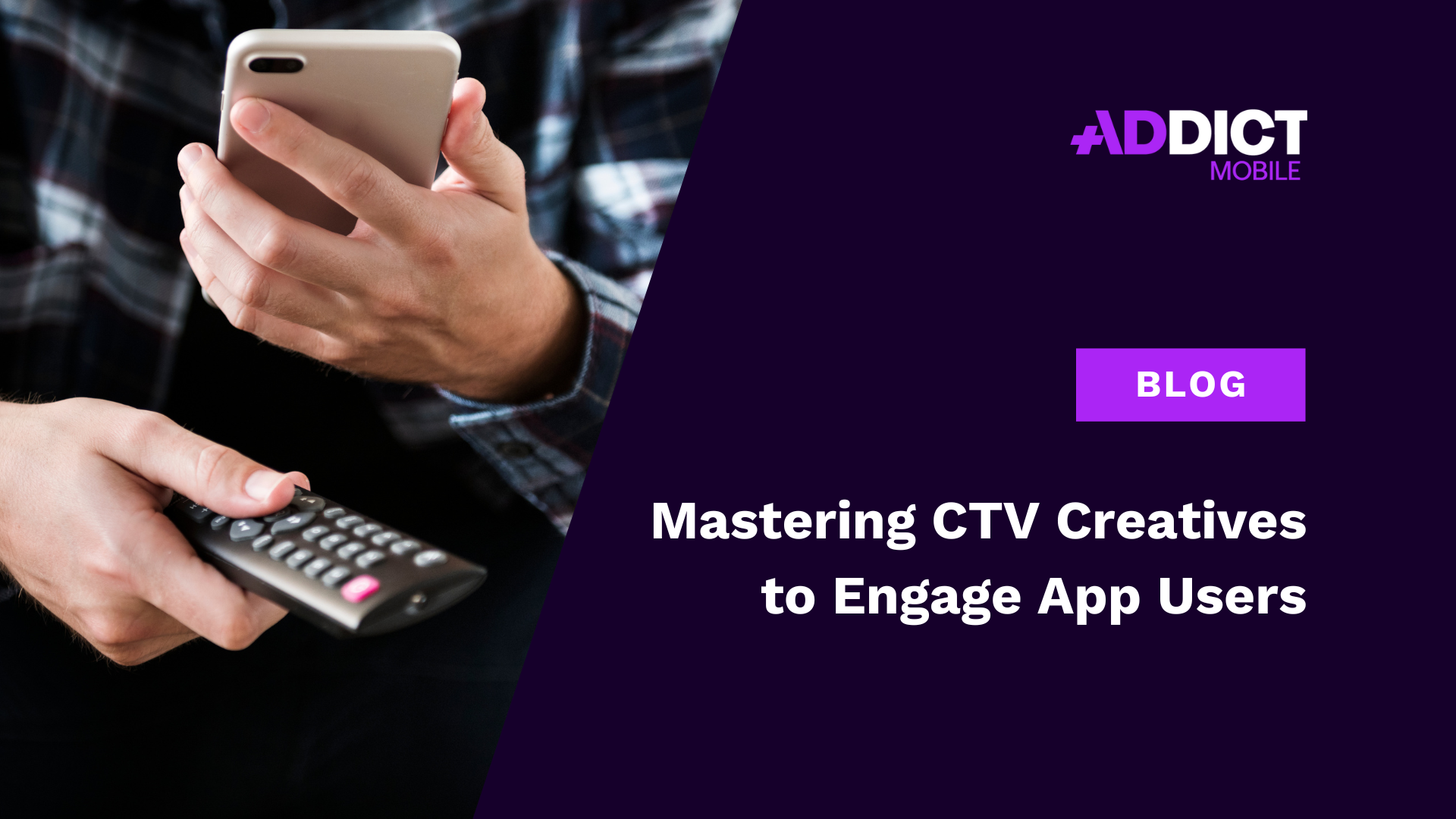 In 2023, connected TV, or CTV, has definitively established itself as a viable, performance-oriented acquisition channel for mobile app publishers.
The vast majority of CTV content is consumed via OTT services, game consoles, and Internet boxes. According to the Video Advertising Bureau, 75% of users of these services say that the TV is the screen they turn to for their connected content. Therefore, we will prioritize this device when talking about CTV creatives in the continuation of this article.
This emerging source is already proving itself as a performance driver for apps in the United States and is becoming the next trend to follow in France and the European market.

More and more app publishers are turning to connected TV to diversify their marketing strategy, or to tap into new user audiences.
Connected TV advertising, halfway between TV and app advertising.
As with most mobile acquisition channels today, creatives play a crucial role in the success of campaigns. While sharing some similarities with traditional TV, connected TV allows for a more performance-oriented approach, thanks in part to tracking and measurement tools that are better adapted and more advanced targeting options (more info in our 1st article). And when it comes to performance, implementing effective and relevant creative A/B testing strategies is essential.
Creativity in connected TV lies somewhere between branding, specific to traditional television, and the performance found in user acquisition creatives. It is therefore necessary to approach the creation of CTV advertising differently from mobile and traditional TV advertising. It is about adapting to a premium medium and understanding its codes while maintaining a performance-driven approach to ensure the success of your campaigns.
CTV advertising & technical requirements
Here are the specifics you'll need to consider to adapt your mobile performance knowledge to CTV creatives:
Advertisements appear in landscape mode on screens significantly larger than those of a phone. It's wise to capitalize on the possibilities offered by the TV screen size to provide superior visual quality and move away from portrait content intended for social networks. While we are more accustomed to working with square formats, here, it is necessary to think about visual composition in a landscape format.
Ads may be broadcast alongside other more branding-oriented spots from major brands. Here too, the goal is to offer the highest possible visual experience thanks to the quality of TV screens available in the market today.
CTV inventory currently uses videos with a duration of 15 to 30 seconds. These are standard formats for app install advertising.
Non-clickable and non-skippable video
These two elements have a significant impact on the way users will interact with ads and, by extension, with the app and the brand since they cannot directly interact with the content or skip it. In this context, CTV creatives must be impactful, engaging, and non-intrusive to encourage positive interaction with the app.
Distribution Context: Household
Unlike acquisition on platforms like Meta or TikTok, the target is not individual users but an entire household. Therefore, there's a word-of-mouth effect between members of the same household that shouldn't be overlooked.
A/B testing: Multiply Ads
As connected TV is a performance-based acquisition channel, A/B testing remains essential. Just one advertisement for these tests is not enough, it is essential to create and broadcast as many ads as necessary to avoid ad fatigue and to identify the concepts that work best according to the publishers on which the advertising will be broadcast.
On sports-oriented channels, an ad using sports codes might perform better than others. To identify these levers, it's important to have a test-and-learn approach, as in performance app campaigns.
Beyond the technical specifications to follow when designing CTV creatives, it's important to keep in mind certain key elements that will guarantee the ads' effectiveness.
Best Practices for CTV Creatives
A catchy hook at the beginning of the video
While this first point is relevant for any user acquisition creative, it is even more crucial here. Since the ad is neither clickable nor skippable by the viewer, it becomes imperative to capture their attention from the first few seconds and maintain it until the end. This guarantees content comprehension: it's an ad for a mobile app, and the user must take the initiative to download it from the Apple or Android stores.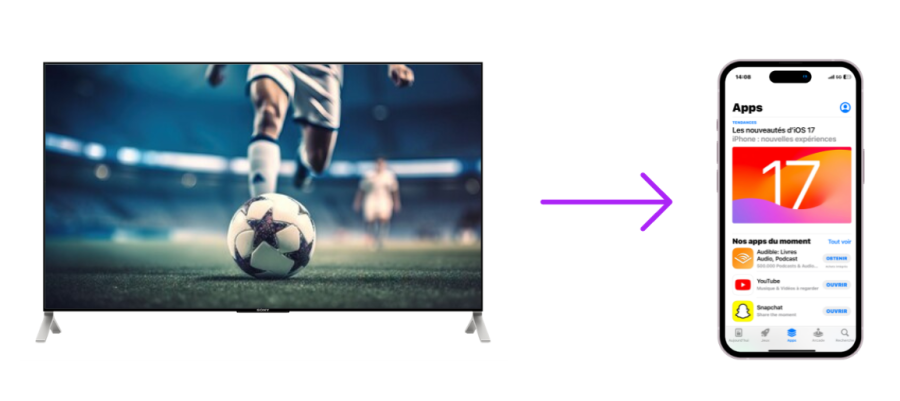 To facilitate this comprehension and encourage users to take action, it is necessary to showcase the app and its usage. For this, the integration of in-app screenshots is essential, although fewer can be included compared to a typical mobile ad. However, the emphasis should be on showcasing the product and its added value. Overall, the message should be direct, clear, and easily understandable, highlighting the product, the offer, and its benefits significantly.
Just like in traditional TV, the ability to tell a story and convey emotions remains essential in CTV creatives. This makes it easier for consumers to identify with the situation presented or the emotions aroused, thereby helping to maintain their attention until the end of advertising. In addition, it also helps establish the brand in the minds of consumers over the long term.
Highlight the Brand and App right from the start of the video
As mentioned earlier, the success of a CTV ad relies on consumer action taking the action of downloading the app from the store. To guarantee this, it is necessary to ensure that the brand and app are clearly visible and identified by the consumer.
To achieve this, it's recommended to mention the app's name and display its logo at the beginning of the video or shortly after the introduction and keeping them visible throughout the video as much as possible. This emphasis should be maintained until the end card. At this point, adding a CTA and store buttons (or a search bar, which also seems to work well) can encourage users to search and download the app, compensating for the inability to click on the ad as in mobile advertising.
Similar to a traditional TV ad, sound plays a crucial role in the effectiveness of a CTV ad. The voice-over, actors' voices, music, and sound effects are all elements that strengthen the storytelling and add impact and dynamism to the ad. These elements should be carefully considered in advance because relying solely on on-screen text won't suffice. This is rarely the case with traditional TV advertising.
Moreover, these elements serve the message and, therefore, must be clear, and intelligible, and encourage the user to download the application.
Finally, these different elements will also play a key role in the overall tone you wish to give to the ad.
Additional Note: The Case of the QR Code
Performance measurement for CTV campaigns is achieved through probabilistic attribution based on IP address.
However, it is possible to integrate a QR code into the ad to make tracking even more precise. We do not recommend this approach for a first generic ad for several reasons:
– Overall, performance seems to be lower for this type of ad.
– The user will have limited time to scan the QR code, and there is a risk of deception.
Addict Mobile can support you
Designing and producing CTV creatives can be time-consuming, and sometimes presents problems related to resource availability, bandwidth, and lack of a dedicated team. It is in this context that we support our clients by providing them with our creative studio, consisting of over 10 experts who master the specific challenges of these campaigns. Our commitment is to support our clients throughout the process to ensure impactful and effective CTV campaigns. Don't hesitate to contact us.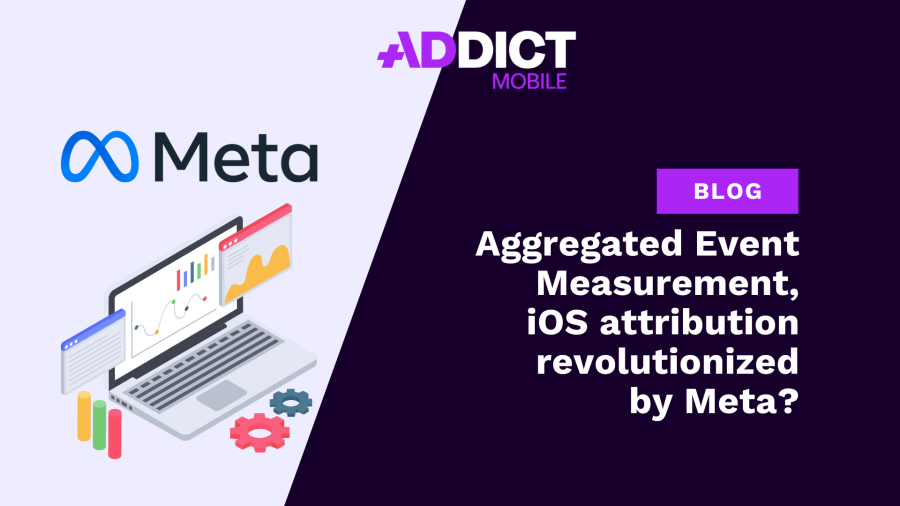 In March 2021, Meta introduced the Aggregated Event Measurement (AEM) protocol, enabling the collection of campaign performance data while preserving user privacy. Initially...
Published on 29 November 2023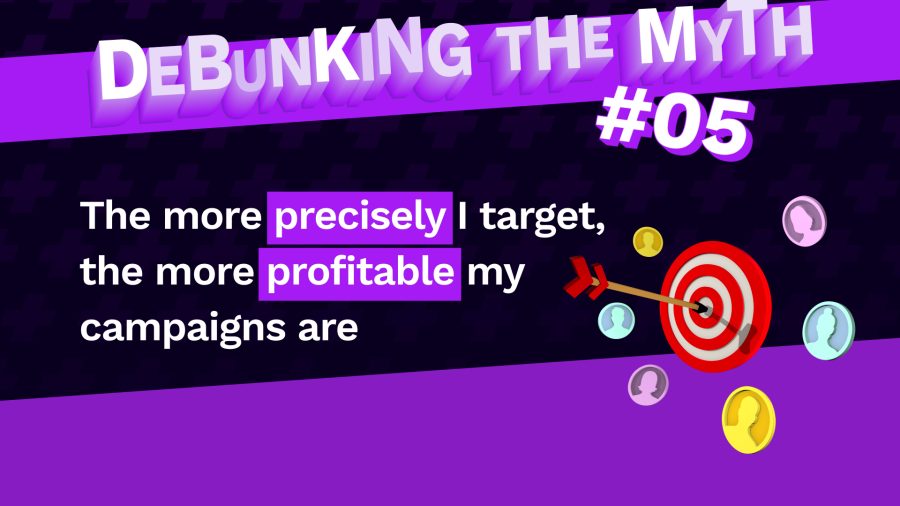 User Acquisition myth #5: The more precisely I target, the more profitable my campaigns are It's easy to think that precise targeting equals...
Published on 27 November 2023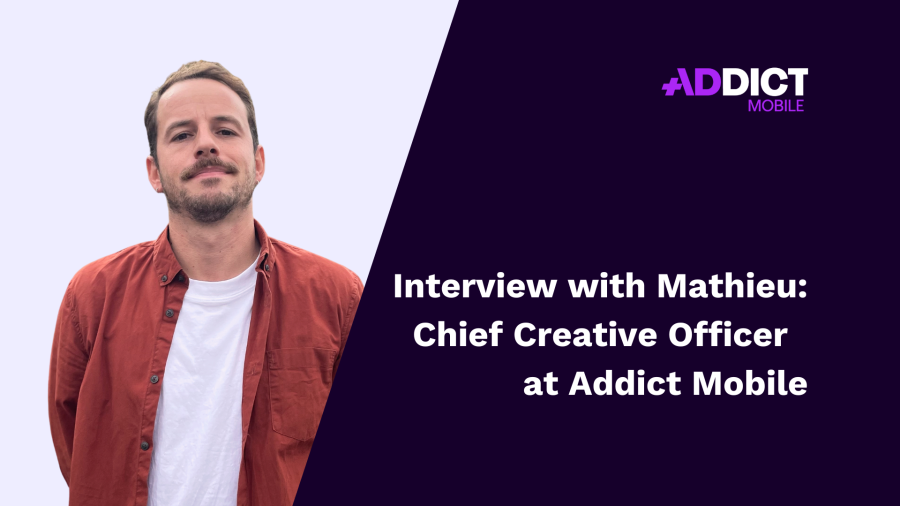 Creativity is a key element of any user acquisition strategy. Mastering all the challenges related to the sector and deploying the necessary resources...
Published on 27 November 2023