DTM #4: UGC formats are not aligned with my brand image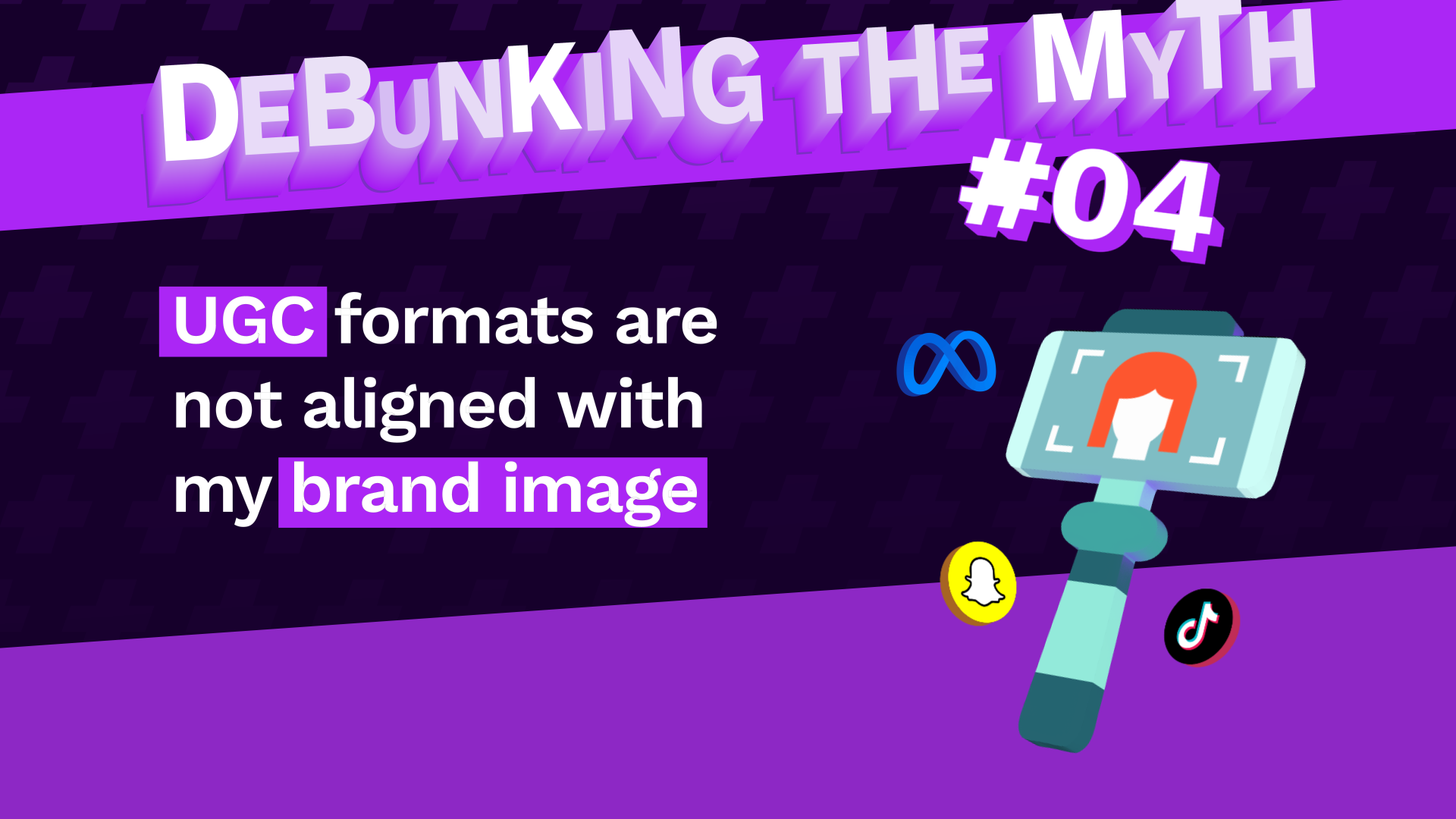 User Acquisition myth #4: UGC formats are not aligned with my brand image
The power of UGC formats in user acquisition campaigns is no longer a secret. They come in two types:
Influencer content, which is used and shared within campaigns.
Creator content commissioned by brands for advertising campaigns, aligning with the codes of the platforms where it will be broadcast.
The market traction for this type of content is explained by the fact that it perfectly aligns with the new codes of social networks, which lean towards authenticity. However, some brands still hesitate to adopt these formats for fear that the creators' discourse will not align with the brand image previously worked on.
In reality, the authenticity of UGC formats can be a significant asset to strengthen your brand's image. The strategic use of UGC formats in user acquisition can not only humanize the brand but also boost engagement and maximize downloads by presenting real user experiences.
1. UGC content is not branding
When it comes to user acquisition, the primary objective is to convert users and encourage them to download the application, rather than to build brand awareness. Instead of appearing too polished, UGC resembles authentic testimonials that reflect users' real experiences, thus generating greater trust.
In fact, 72% of users consider customer reviews more credible than the brand's own communications about its products.
UGC content should therefore not be perceived as branding content under strict brand control. On the contrary, it is an opportunity to create unique, original, and organic content, unlike other types of branded creations or those dedicated to user acquisition. They make it possible to vary formats among those used in campaigns and contribute to the reduction of the Ad Fatigue phenomenon. These creatives aim to connect with the user by focusing on the user experience, thereby enhancing the brand's credibility and fostering a sense of belonging.
2. Creators are not professional actors
Unlike brand content, UGC is not produced by the brand itself but by 'ordinary' users who are not professional actors.
The goal is not to have them follow a strict script but to guide them in representing the brand. To preserve the authenticity that makes UGC so effective, creators must have the freedom to showcase the product or service in a natural and authentic way.
3. The content must remain authentic.
UGC content should seamlessly integrate into the platforms' feeds, which are often composed of content created by ordinary individuals sharing their personal experiences. To achieve this, the content should adopt the conventions of social platforms rather than strictly following the brand's distinctive elements. (challenges, filters, emojis etc.)
In addition, although product-related elements can be included (logo, in-app user experience, etc.), they should not compromise the spontaneity of the content. It's possible to draw visual inspiration from the codes of social platforms, but it's essential not to impose guidelines as you would for a branding creation.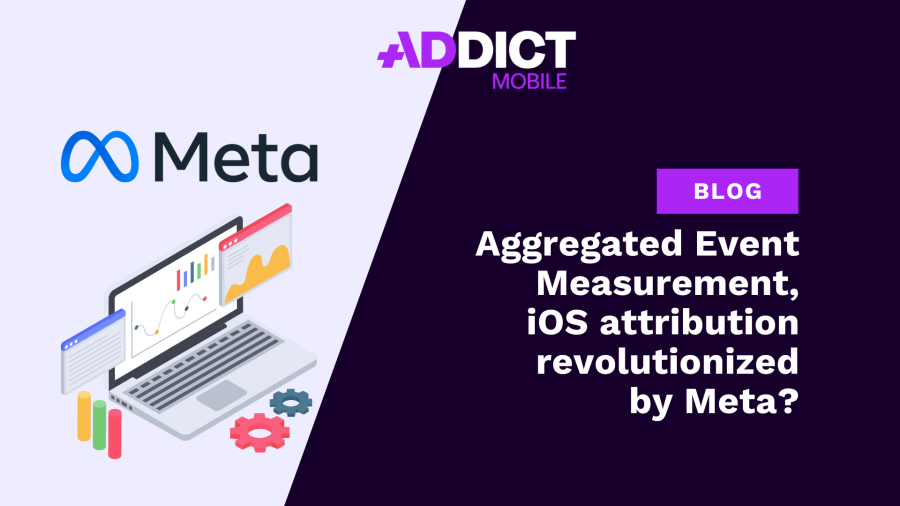 In March 2021, Meta introduced the Aggregated Event Measurement (AEM) protocol, enabling the collection of campaign performance data while preserving user privacy. Initially...
Published on 29 November 2023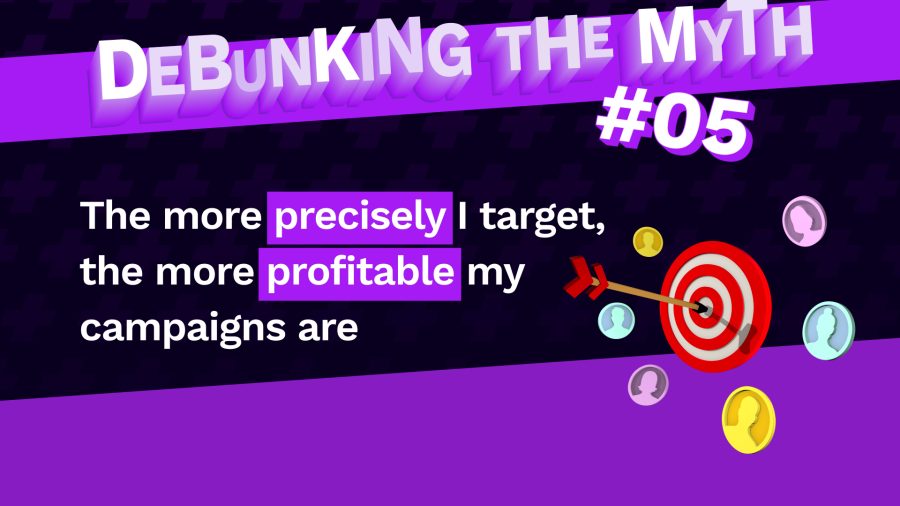 User Acquisition myth #5: The more precisely I target, the more profitable my campaigns are It's easy to think that precise targeting equals...
Published on 27 November 2023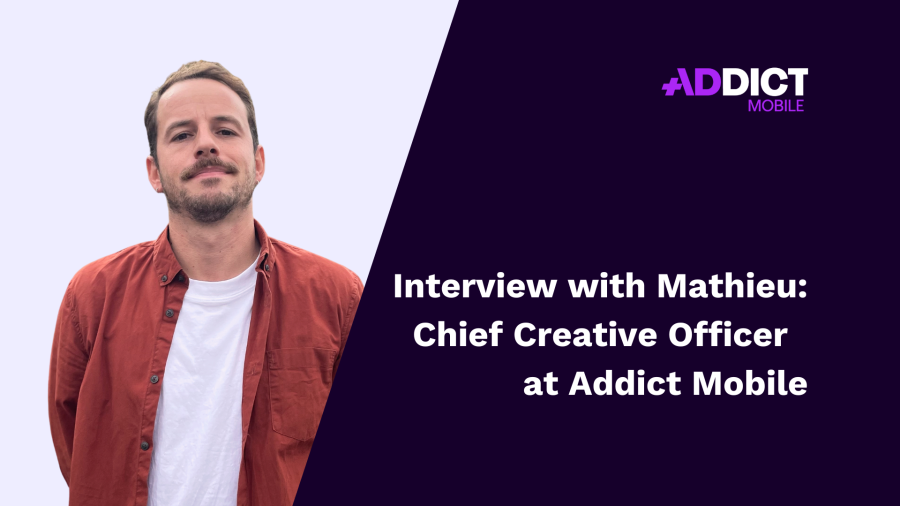 Creativity is a key element of any user acquisition strategy. Mastering all the challenges related to the sector and deploying the necessary resources...
Published on 27 November 2023