UGC: Boost the performance of your UA campaigns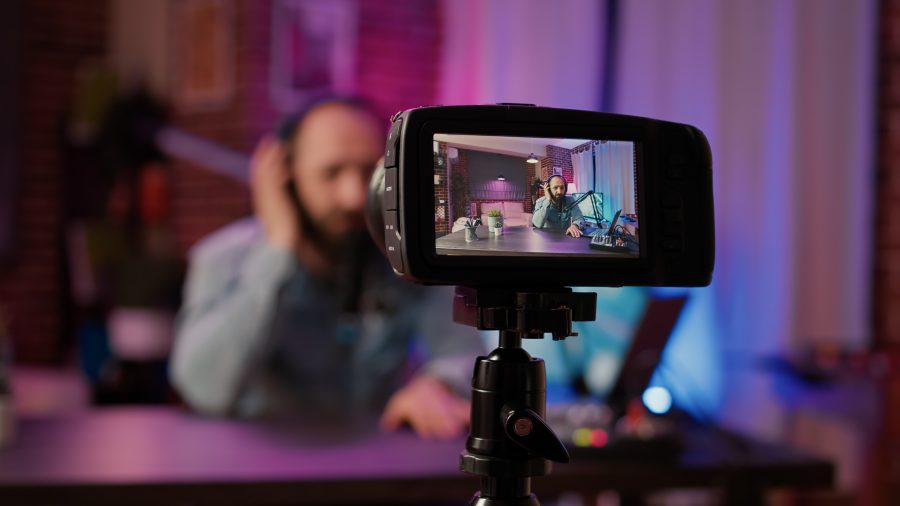 In a world where consumers are increasingly skeptical of traditional advertising messages, UGC or User Generated Content formats have gradually made their way into the heart of the variety of mobile advertising visuals. The market traction for this type of content is explained by the fact that it responds perfectly to social networks' new codes, which tend towards authenticity.
UGC formats are an essential asset in performance-based acquisition campaigns. They allow a diversification of the creative mix by spreading new concepts within the campaigns. This allows for the targeting of new audiences, and therefore improved performance.
Understanding User Generated Content Ads
UGC is the acronym for "User Generated Content", meaning content created by users of a brand. This type of content comes in many shapes and forms and is generally published on social networks in an organic way. In User Acquisition, the term UGC refers to video content, putting the user's experience at the center of the communication.
UGC can be produced in 2 ways.
Content from influencers, included and distributed in acquisition campaigns. Such as Spark Ads on TikTok or Branded Content on Meta.
Content generated by creators, for advertising campaigns, which uses the codes of the platforms on which the ad will be broadcast. This allows for a non-interruptive integration with the feeds of the said platforms.
The demand for this type of content is growing as these new advertising formats respond to market trends due to the increasing popularity of TikTok, Snapchat and Instagram Real. UGC can be used for any vertical or industry. We have deployed this type of campaign for clients in retail, dating, sports, photos, mobile…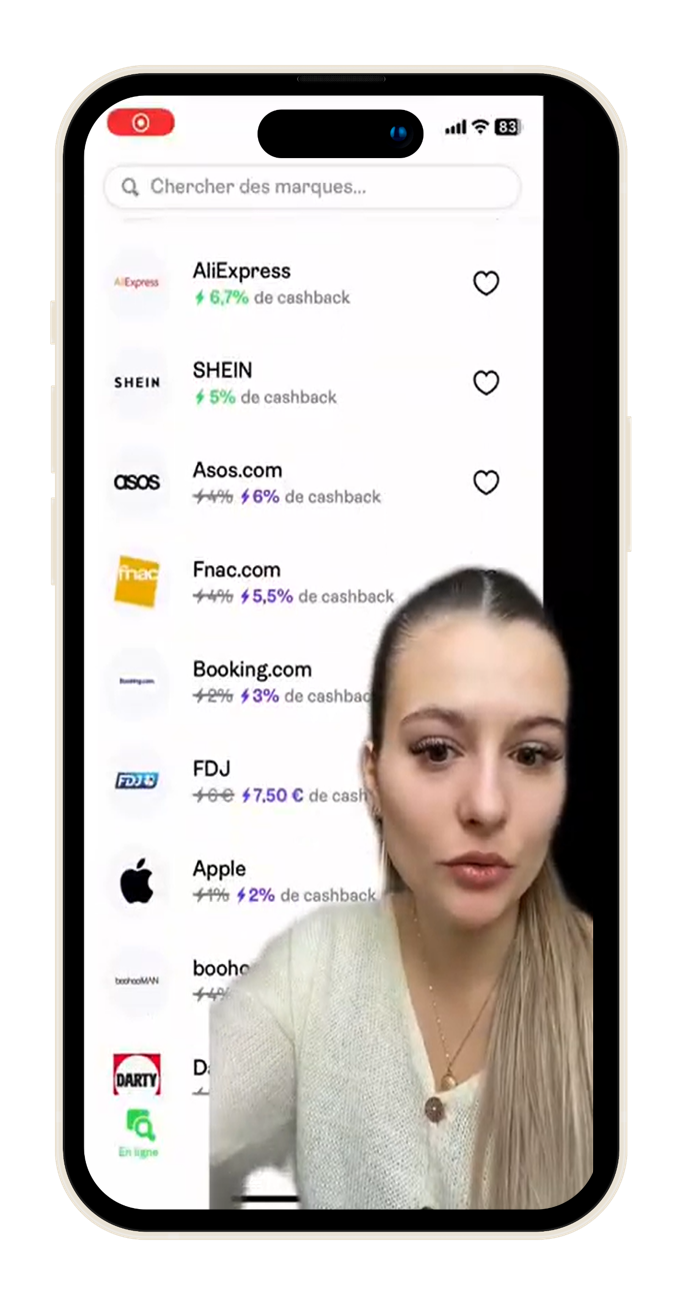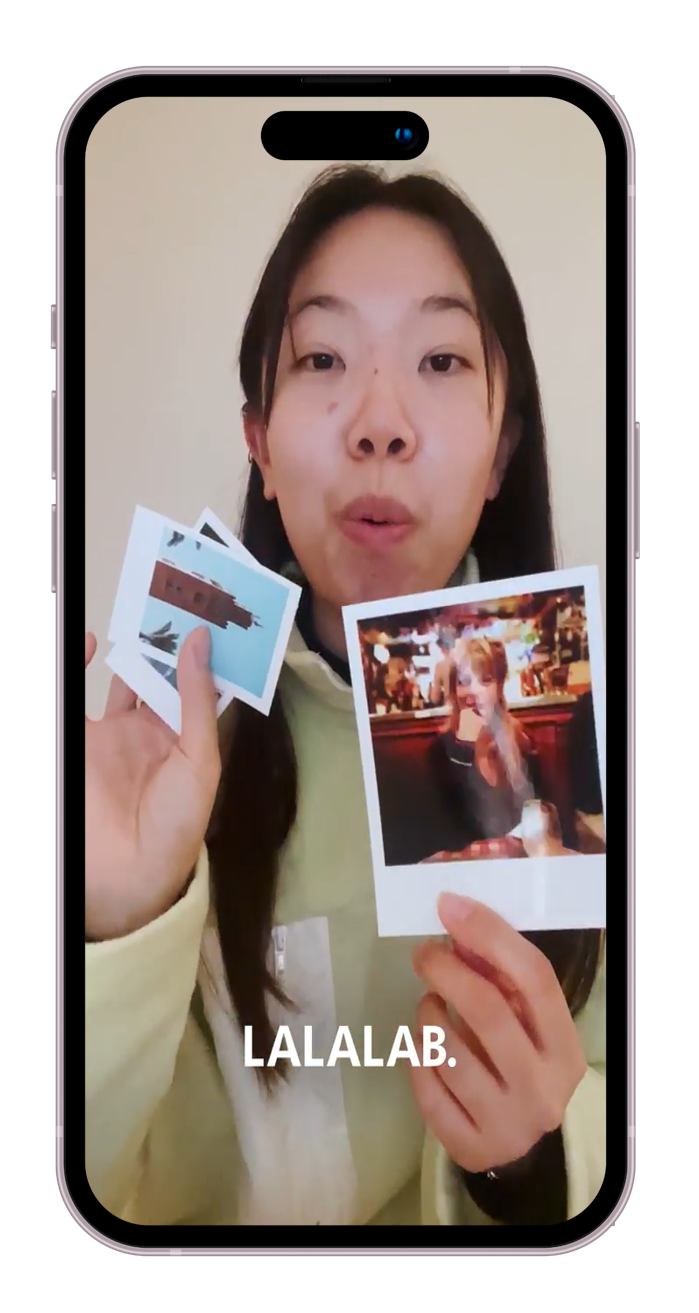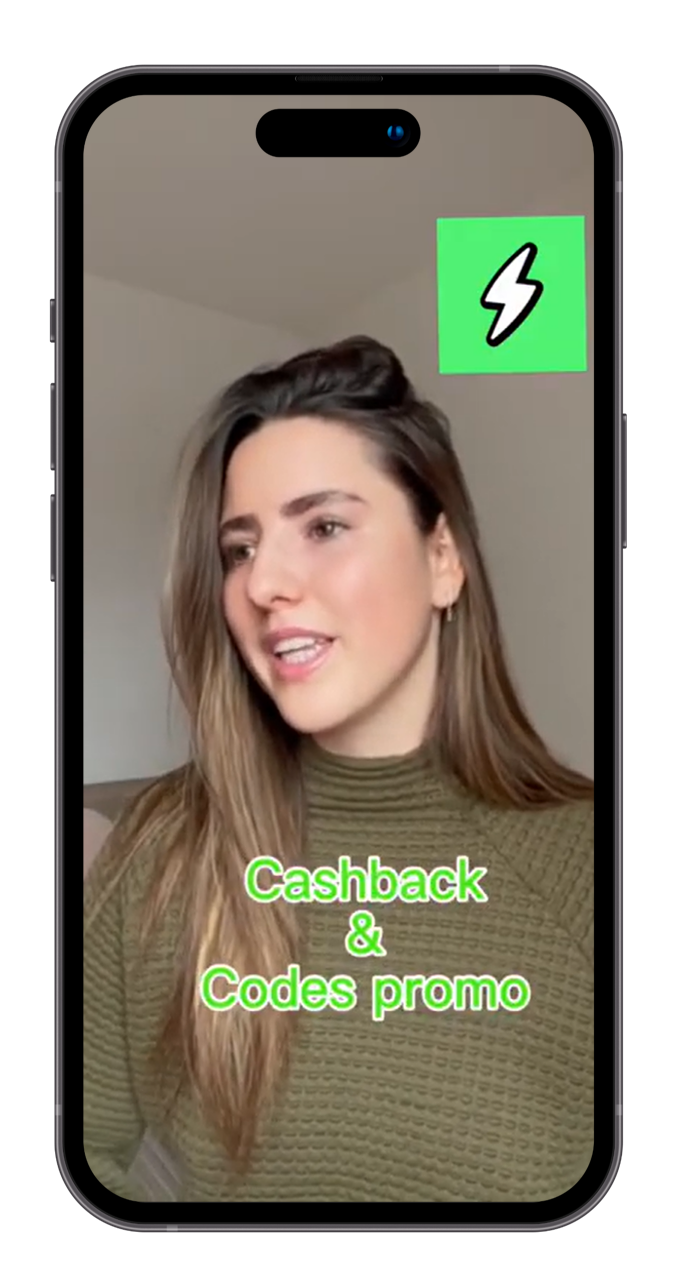 Why deploy UGC?
Trust and authenticity: Users blame brands for their content's lack of authenticity. Yet, UGC content gives credibility to brand speech. Indeed, 72% of users think that customer reviews and testimonials are more credible than brands talking about their own products. (State of Social User Generated Content, 2022)
Engagement: User engagement is a major challenge for marketing campaigns, and UGC formats have a great influence on consumer behavior. What other users say about a brand has a positive impact and leads to increased conversion rates. According to TikTok, watching creator content increases purchase intent by 20% (Tiktok Showtime Event, March 2023).
UGC improves the performance of app acquisition campaigns
When used in acquisition campaigns, UGC content is produced with a performance goal and not a branding goal. It is therefore important not to confuse it with influencer campaigns that aim to increase brand awareness and image.
Integrating UGC in acquisition campaigns allows for improved performance for several reasons:
Renewing ads: This is a key issue in acquisition to ensure the profitability of campaigns and avoid Ad Fatigue.
Reaching a specific audience: UGCs are different from traditional formats because they are naturally integrated into the feeds of the platforms on which they are broadcast. This is the case for Tiktok and Snapchat, but also for the Real placement on Meta. These placements are often popular with specific audiences, which allows brands to reach a more diverse audience compared to traditional formats.
Gaining visibility: In cases where the content is posted on a creator's account, the brand also benefits from the visibility of the creator's community. This increases the audience and therefore the reach of the campaigns. Some traditional networks have even developed new types of campaigns based on these contents, such as Meta (with Branded Content) and Tiktok (with Spark Ads).
Increasing conversion: UGC has allowed us to improve the results of our acquisition campaigns on different verticals:
For one of our photo clients, we observed a 20% decrease in CPI and a 9% increase in conversions, all platforms combined.
For one of our cashback clients, the CPA was reduced by 55% between the so-called classic and UGC creations/designs on Tiktok.
Even in the gaming vertical, the inclusion of UGC content in our Meta campaigns has resulted in a 3-point increase in ROAS.
What are the steps to launch UGC formats within your user acquisition campaigns?
Sourcing creators and briefing them according to objectives
At Addict Mobile, thanks to our expertise in over 600 app projects, we choose and brief our partners based on concepts and mechanics that generate profitability for app publishers.
Adjusting content to the platforms on which it is distributed
In order to blend into the feed, it is important to use the codes of each platform, such as filters, background, or emojis highlighted in the texts or subtitles. We also adjust the format, margins, placement of the subtitles, and highlighted keywords for each network.
A/B testing the UGC
As with traditional advertising, it is important to A/B test UGC content to understand what resonates best with a target audience. This testing can be done on the storytelling, the creator, the tone, or any other component of the ad. It's not uncommon for us to also A/B test the same creative in both Spark Ads and the classic format on TikTok in order to capitalize on the format that generates the best performance.
Adjust media plans based on content performance
Optimize creatives in real time to make the necessary budgetary decisions to reach objectives. Thanks to our global vision of campaign performance, we can adjust campaigns in real time for greater profitability.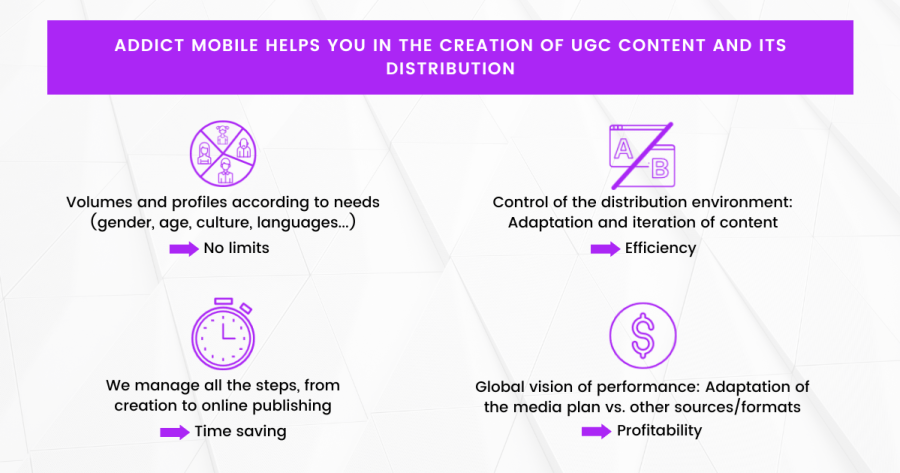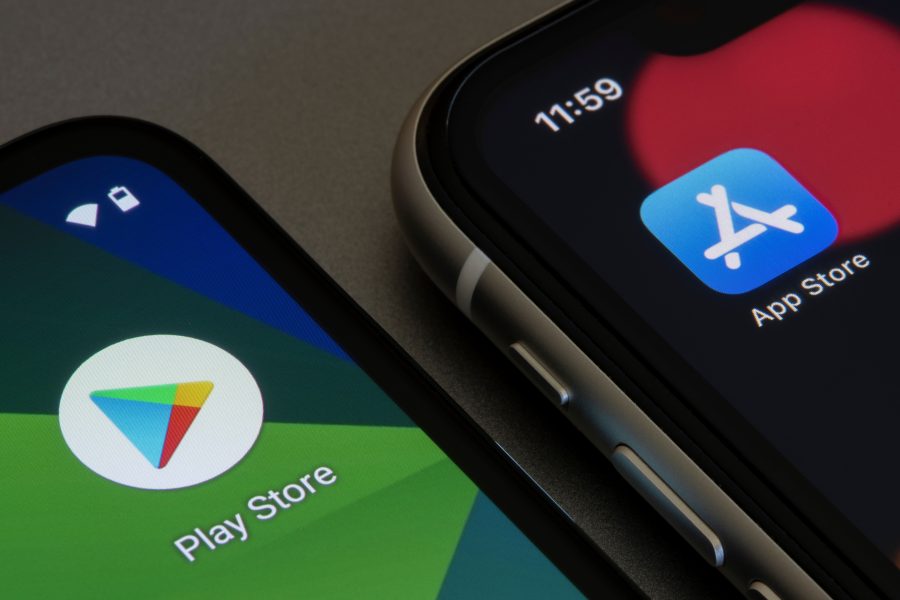 The Android Play Store and iOS App Store are the only entry points to download an app. Every user must go through...
Published on 26 April 2023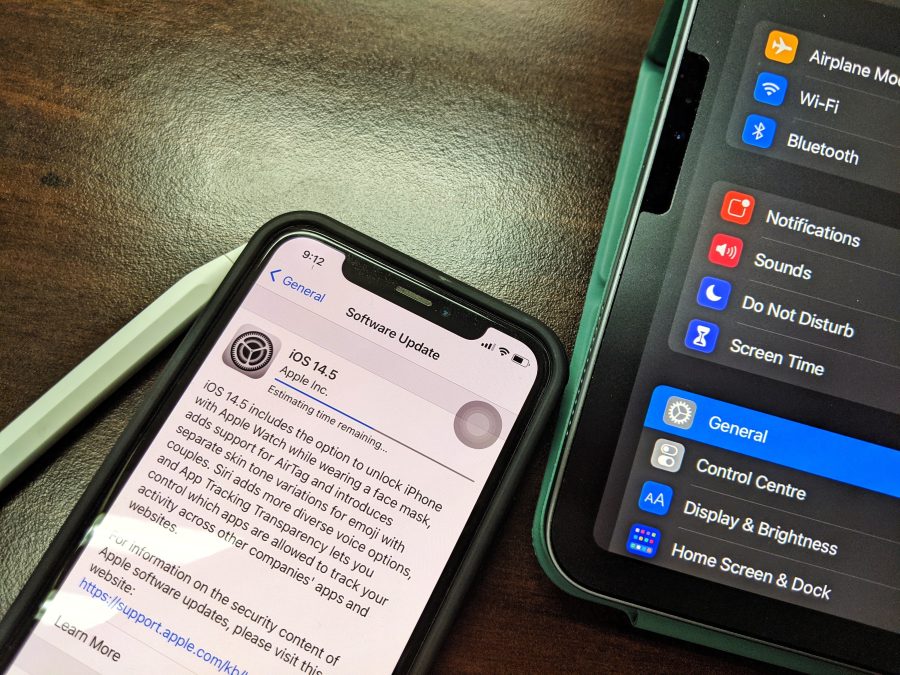 Since May 2021 (iOS 14.5), Apple has implemented the ATT, which limits the feedback of data for advertising campaigns. Apple's aim is to...
Published on 25 January 2023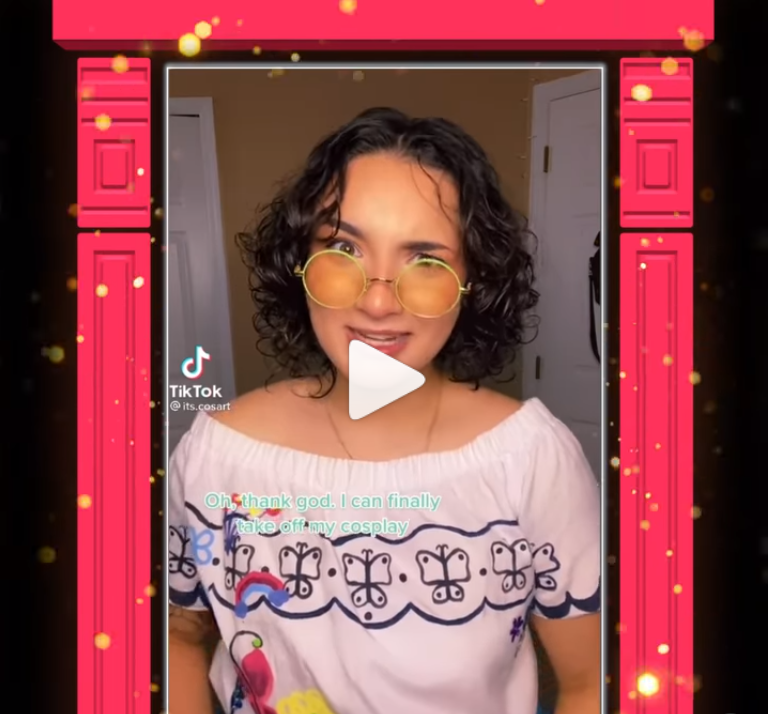 According to the State of Mobile report from App Annie, in 2022, TikTok was again confirmed as one of the biggest growing applications...
Published on 14 September 2022