The mobile app ecosystem is consolidating!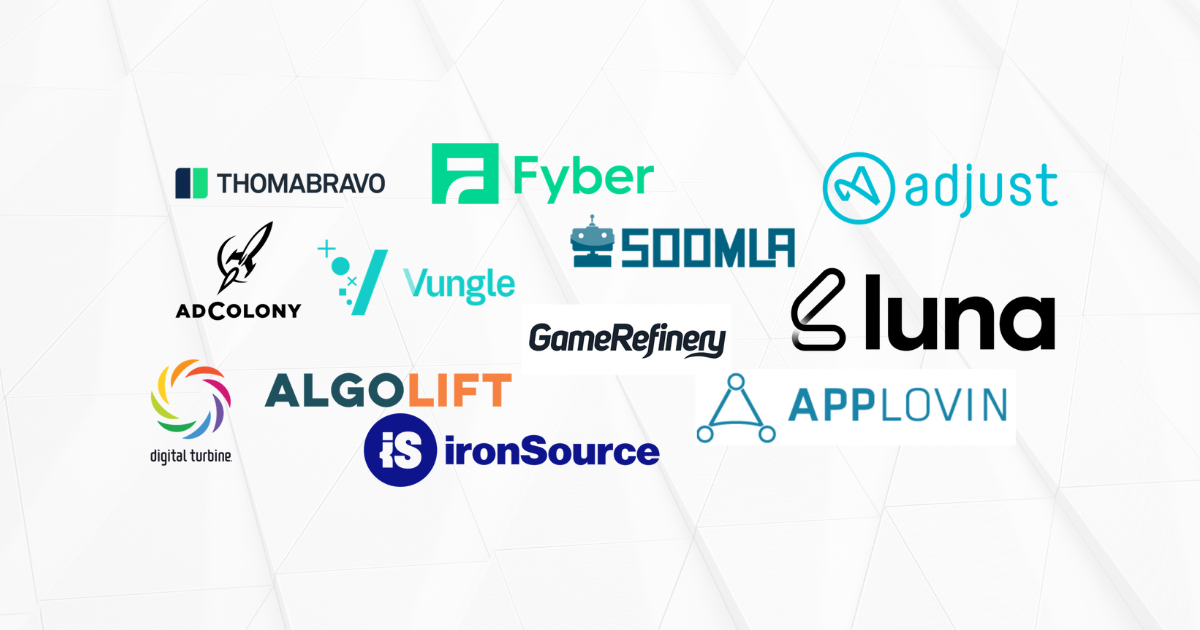 The latest major changes in the mobile app ecosystem (privacy, Apple's ATT Framework, maturity of advertisers.) are forcing players in the mobile ecosystem to offer the most complete service possible to cover the entire mobile marketing chain.
Owning your first party data and therefore having your own data to monetize your audience and offer effective advertising campaigns is one of the major challenges of 2021's ecosystem. Everyone wants to put their SDK in the apps to know their users and maximize the revenues of their campaigns.
Lately, there have been a lot of acquisitions of AdNetworks, tracking tools, analytics tools and monetization structures. The ecosystem is consolidating, the companies are getting stronger.
Brief overview
Vungle mobile app install company acquires GameRefinery, a leading cloud-based mobile game analytics platform with deep contextual data sets and image-recognition technology that helps developers market, design, and monetize their mobile games.
"GameRefinery's deep contextual data will offer new ways for advertisers to find relevant audiences, using non-personal data such as player motivations, moods and styles and audience personas, for campaign targeting with no device level ID required." "With upcoming changes on iOS 14 and the removal of the IDFA, advertisers are looking for new and relevant ways to find and engage users."
Official communication: Source
Vungle also acquires Algo Lift, an LTV powered user acquisition automation platform for mobile advertisers. The acquisition adds AlgoLift's industry-leading algorithms and optimization technology to Vungle's global, creative-centric advertising network to give advertisers actionable intelligence to optimize performance metrics such as Lifetime Value (LTV) and Return On Ad Spend (ROAS).
"Additionally, AlgoLift's probabilistic approach to campaign attribution gives Vungle a privacy-friendly way to target and optimize ad campaigns in compliance with pending iOS-related changes to IDFA."
Official communication: Source
App Lovin acquires the global mobile app measurement and marketing company, Adjust. Adjust will retain its unique brand and culture and continue to operate as an independent company.
AppLovin and Adjust have a shared vision of creating a robust set of tools that give developers the things they need to be successful. Together, we will drive innovation in attribution and analytics, providing customers with more options to take their business to the next level.
"Our ambition always was to be the world's first comprehensive, all-in-one solution for app marketers. By coming together with AppLovin, we can realize our vision and create a brand new product suite that will accelerate every app marketer's growth," added Paul Müller, Adjust Co-Founder and CTO.
Official communication: Source
Digital Turbine acquires Adcolony, one of the largest mobile advertising platforms in the world, with a reach of more than 1.5 billion monthly users globally/ Digital Turbine is one of the platform that simplifies content discovery and delivers relevant content directly to consumer device on more than 40 mobile operators and OEMs worldwide and has delivered more than three billion app preloads for tens of thousands of advertising campaigns.
"We believe that Digital Turbine, with its massive user base, extensive global relationships and distribution, will be uniquely positioned to benefit via the seamless integration of AdColony's mobile video advertising expertise and global brand advertiser awareness. The combination will yield a highly-differentiated and more vertically-integrated solution for the mobile advertising industry" said Boilesen.
Official communication: Source
Digital Turbine also acquires Fyber, a leading mobile advertising monetization platform empowering global app developers to optimize profitability (more than 180 programmatic demand partners that reach a total of 650 million unique monthly active users across more than 180 different countries globally).
The acquisition of Fyber is part of Digital Turbine's expressed strategy to provide comprehensive media and advertising solutions to his partners and advertisers while enriching the mobile experience for end users through native on-device discovery. By combining Fyber's rapidly growing mediation, exchange and advertising solutions with Digital Turbine's core native application and content discovery experiences, the combined company should be ideally positioned to be a leading end-to-end solution for mobile brand acquisition and monetization.
Official communication: Source
Iron source acquires creative management platform Luna
Luna's unique technology allows app developers – from enterprises to indie developers – to create, manage and optimize their playable and video ads, at an impressive speed and scale.
"Our vision at ironSource is to build the most comprehensive growth platform for app developers, allowing them to focus on content creation and on building a great user experience, while we provide the infrastructure for their business expansion," said Omer Kaplan, CRO and Co-Founder of ironSource.
Official communication: Source
Iron Source also acquires Soomla technology to enrich its platform with ad quality insights
Adding SOOMLA's technology to ironSource's suite of solutions provides app and game developers with more tools to effectively manage the advertising inside of their apps. The technology will provide developers with insight on ads running inside their apps, helping them distinguish between ads that may be inappropriate, misleading or that violate a denylist and could potentially harm user experience and cause churn, from those ads that provide a positive user experience. Developers can then act on those insights to create a better user experience.
Official communication: Source
Iron source announces combination with Thoma Bravo Advantage to create a publicly trade business platform
In the same logic of Iron source consolidation, the platform that serves more than 2.3 billion monthly active users and allows application and game developers to monetize and analyze their applications wants to go public and join forces with Toma Bravo Advantage, a private equity firm.
"Joining forces with Thoma Bravo Advantage to bring ironSource to the public markets presents an opportunity to partner with the world's leading software investor to achieve the next level of growth," said Tomer Bar Zeev, CEO and co-founder of ironSource.
Official communication: Source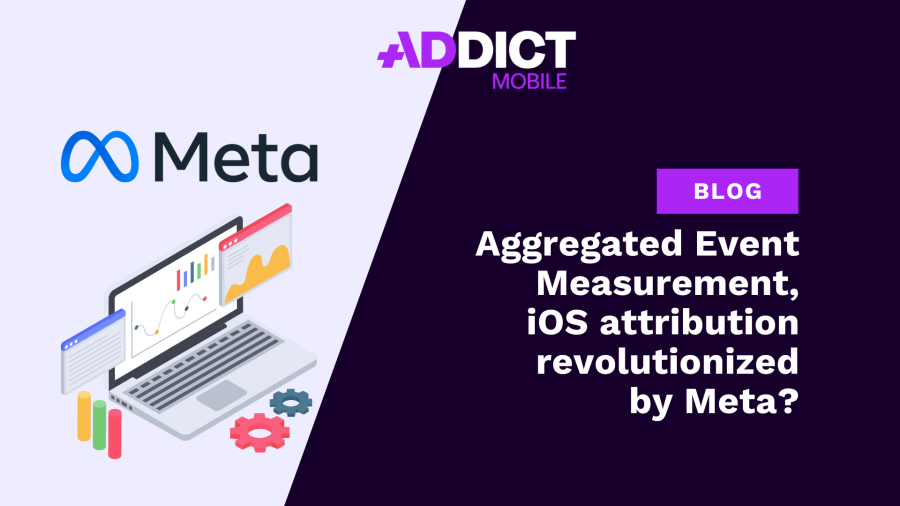 In March 2021, Meta introduced the Aggregated Event Measurement (AEM) protocol, enabling the collection of campaign performance data while preserving user privacy. Initially...
Published on 29 November 2023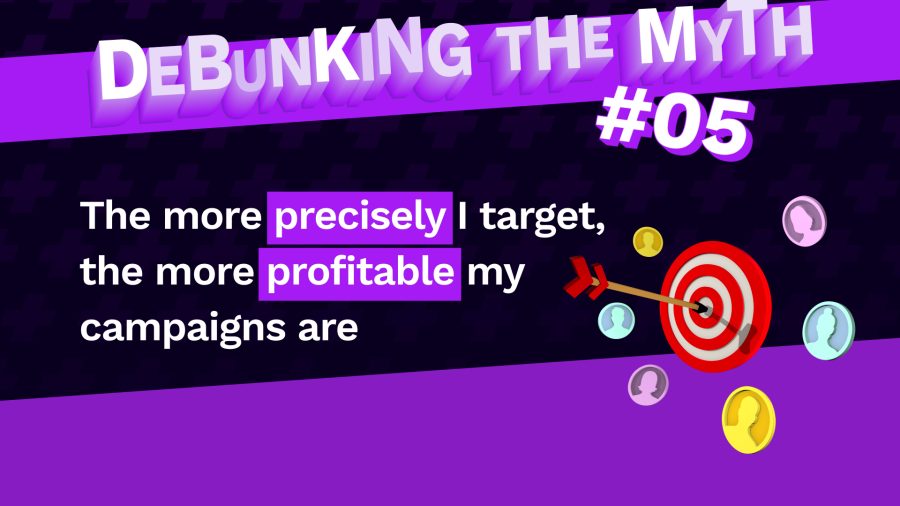 User Acquisition myth #5: The more precisely I target, the more profitable my campaigns are It's easy to think that precise targeting equals...
Published on 27 November 2023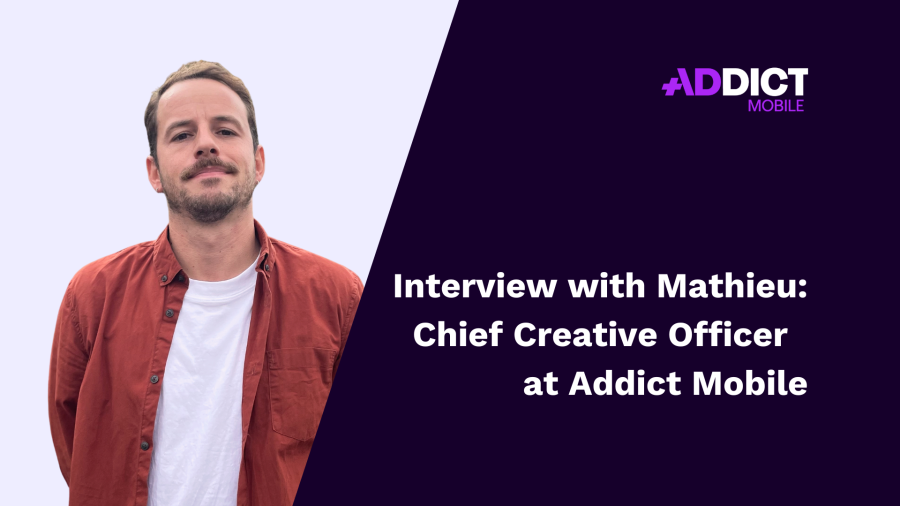 Creativity is a key element of any user acquisition strategy. Mastering all the challenges related to the sector and deploying the necessary resources...
Published on 27 November 2023