DTM #3 : I need to pause UA campaigns during off-peak periods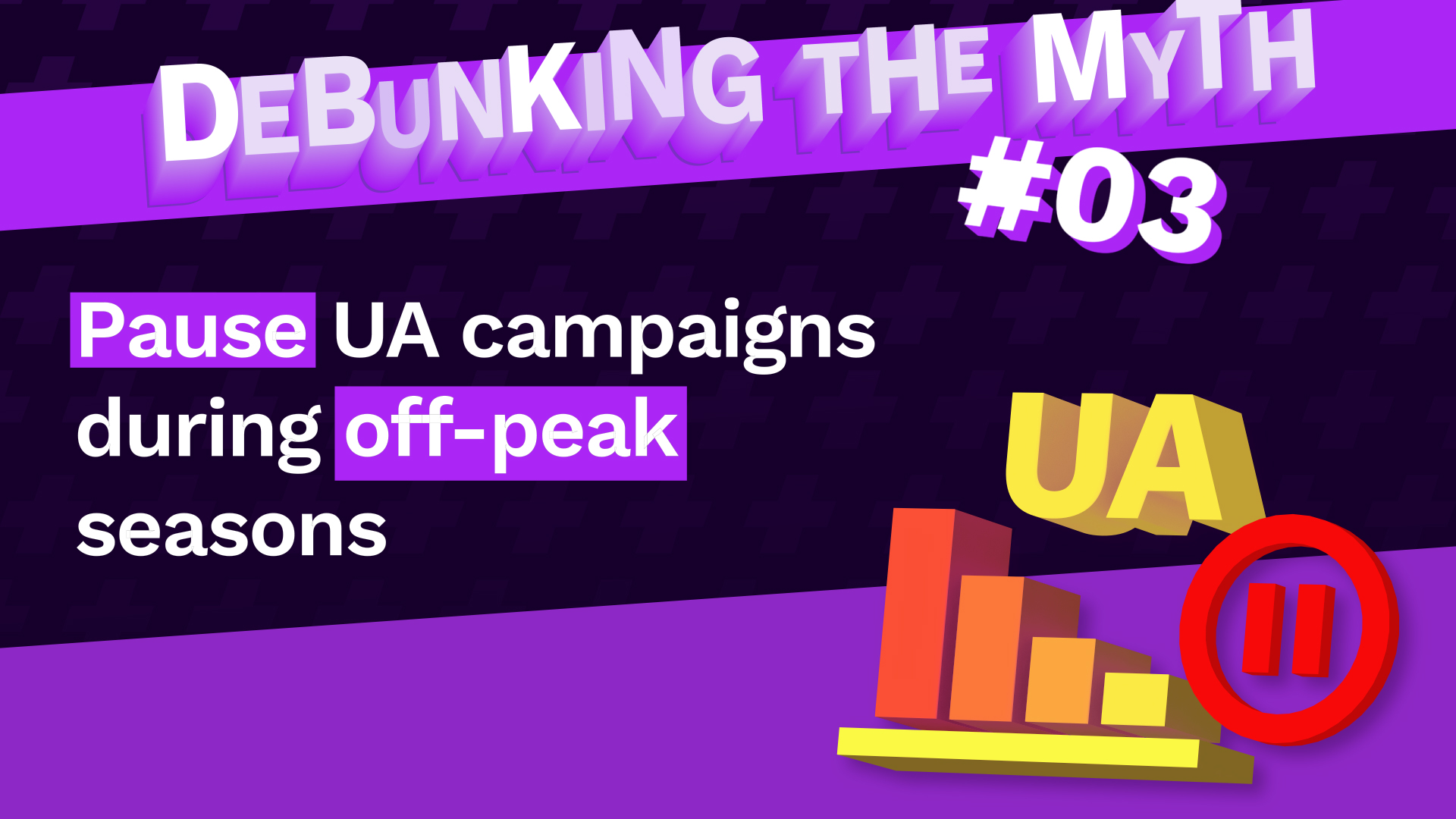 User Acquisition myth #3 : I need to pause UA campaigns during off-peak periods.
It is tempting to think that the wisest choice for UA campaigns during off peak seasons is to stop them, whether for budgetary reasons or due to lower demand.
In reality, the key indicator that should guide decisions is profitability. If a campaign proves to be profitable, it makes sense to maintain it, without being influenced by preconceived ideas. Keeping campaigns active even during off-peak seasons can offer numerous advantages for acquisition campaigns.
1. Maximize Algorithm Efficiency
Acquisition campaigns are more effective when run continuously rather than being regularly paused and relaunched, as this directly impacts the sources' algorithms.
Through a consistent methodology, algorithms collect data on various aspects of the campaign: users and their behaviors, targeting, location, top-performing creatives, and more. These algorithms constantly analyze this data to identify elements that generate the best results. They then leverage these insights to adjust and optimize campaigns.
When campaigns are frequently paused and relaunched, it doesn't allow enough time for the algorithm to complete a comprehensive learning process, compromising its ability to draw relevant insights.
2. Prepare for Peak Season with Continuous Learning
The acquisition landscape is constantly evolving: creative trends, user behaviors, source functionalities, and other elements change regularly.
Keeping campaigns active enables staying at the forefront of these changes, observing their impact on performance, and learning how to react and optimize accordingly.
By maintaining campaigns, you ensure an in-depth and continuous understanding of market evolutions and innovations. This means you're ready when the peak season arrives and can capitalize on the learnings you've gained to adapt accordingly.
3. Seize the Opportunity to Test
These periods offer a unique opportunity: the chance to test and explore new strategies, creatives, and targeting. Acquisition is a process of constant renewal, and dedicating test budgets during these periods helps identify behaviors and configurations that often benefit the campaign's ROAS. Peak season is not the right time to experiment with campaign structures and different approaches, so take advantage of these moments to innovate!
These periods also allow for an emphasis on retargeting, leveraging an existing user base.
4. SKAN Data Retrieval Time
In the context of iOS campaigns, SKAN data takes 48 to 72 hours to be retrieved. If campaigns run for only a few days, the time required to retrieve data doesn't allow for effective optimization afterward. This leaves no time to assimilate essential lessons and, in the case of very short campaigns, may not even provide insights into the results.
5. Optimize Acquisition Budgets by Avoiding Competition
It's common for competitors to target the same peak season, running campaigns simultaneously. This often results in increased acquisition costs as competition intensifies, potentially leading to less profitable campaigns.
By leveraging quieter periods to avoid this competition, it becomes possible to take advantage of lower costs and, therefore, use the campaigns' budget wisely.
So one question arises: if businesses continue to sell their products and provide their services outside the peak seasons, then why put the brakes on acquisition efforts?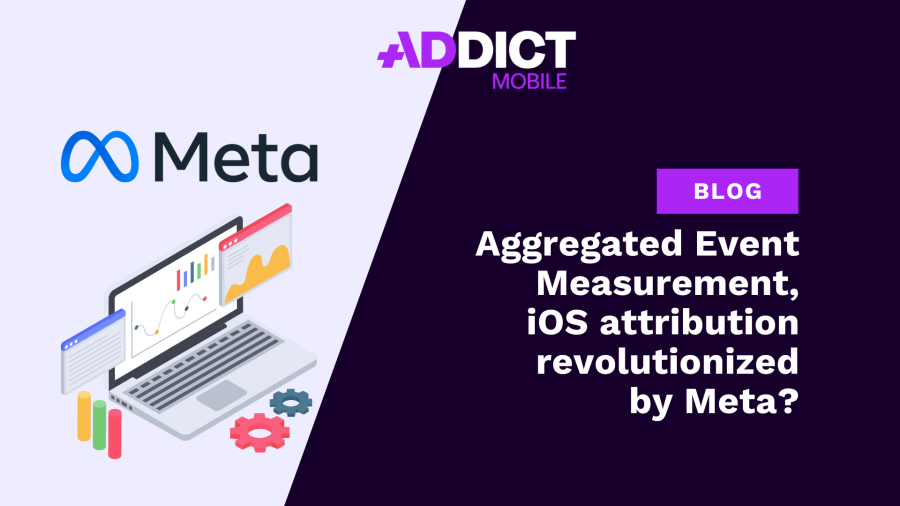 In March 2021, Meta introduced the Aggregated Event Measurement (AEM) protocol, enabling the collection of campaign performance data while preserving user privacy. Initially...
Published on 29 November 2023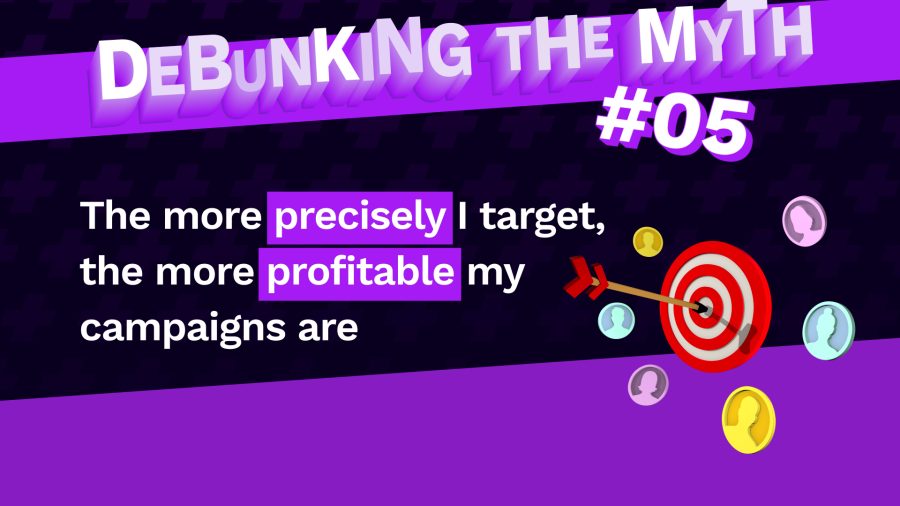 User Acquisition myth #5: The more precisely I target, the more profitable my campaigns are It's easy to think that precise targeting equals...
Published on 27 November 2023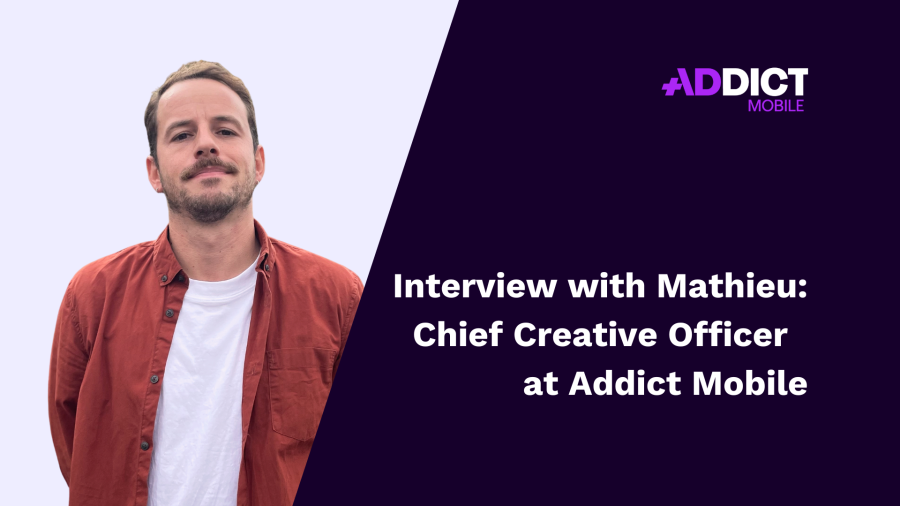 Creativity is a key element of any user acquisition strategy. Mastering all the challenges related to the sector and deploying the necessary resources...
Published on 27 November 2023