Mobile User Acquisition: Trends and Challenges of 2021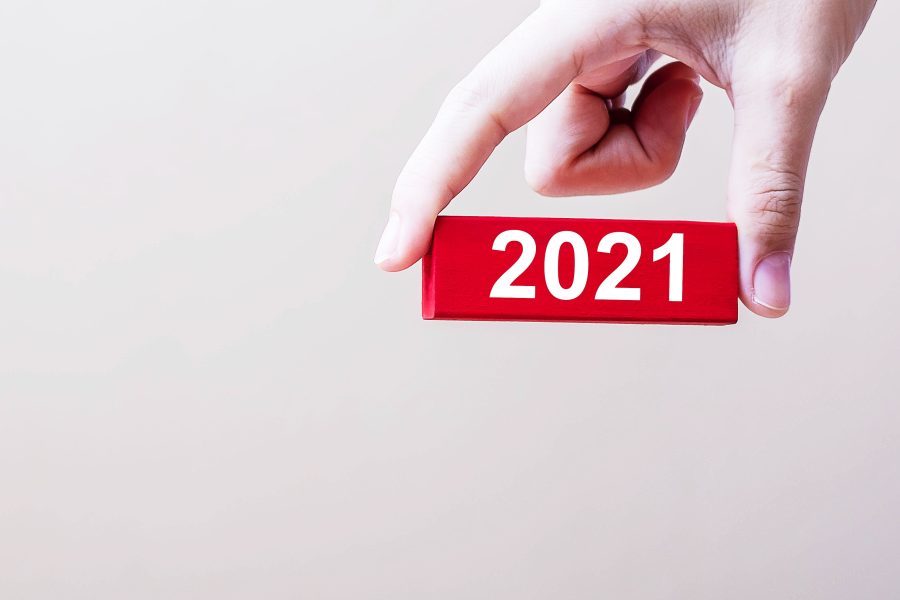 2020 was the year of the global health crisis, which further accelerated the growth of mobile phone use: more time spent on phones, more apps downloaded, more purchases made. This context pressed brands to go digital at all levels and strengthen their mobile presence.
The launching of iOS 14, the challenges of data protection, the advent of TikTok… all of these elements is leading the user acquisition businesses to reinvent themselves. So what can we expect in 2021?
Let's delve into our discussion with Manuel Pacreau, Addict Mobile User Acquisition Director, in charge of the apps user acquisition.
Following this singular year 2020, should we expect an impact on the mobile user acquisition market?
This crisis has had a very strong economic impact, but the mobile advertising sector has suffered less than others. For some mobile "pure players", such as gaming, streaming or entertainment, it has even been beneficial due to the time spent in apps — which has strongly increased during the two lockdowns: +20% vs. 2019 according to App Annie.
Therefore, it will be essential for advertisers in 2021 to strengthen their presence and exist through apps or services accessible on mobile phones: 43% of our activities at home will be carried out on cell phones, according to the App Annie's State of Mobile report.
As far as mobile advertising goes, it is very dependent on advertisers' budgets. So if companies saw their activity severely impacted in 2020, they could very well make the choice to cut on their advertising budget.
– Players running physical distribution networks will have to make trade-offs as to the distribution of their budgets. These companies will have to determine and invest where is the profit for them. Given the spending figures within applications ($143 billion, that is to say +20% vs. 2019) and the time spent on mobile, it would be a shame not to favor this channel.
– Pure players have a role to play by smartly investing in mobile in 2021 to emerge among competition.
Acquiring users on mobile phones should be a highly regarded lever for brands looking to strengthen their mobile presence and grow their business, as the direct profitability of these campaigns can be controlled. At Addict Mobile, our positioning has always been 100% ROI oriented: we invest where we are sure to come out ahead.
App Annie's predictions are a testament to its importance.
Mobile advertising spending is expected to reach $290 billion in 2021
Tip:

Digitize your offer if it is not already the case. The pandemic has reminded us of the importance of mobile phones and access to products and services from this device.
Should we expect more competition on mobile in 2021?
Covid-19 obliged all the companies which were not digitized to be digitized both at the organizational level and the service level. So yes, an increase of mobile players to be expected.

The competition increase is primarily more related to the fast-growing sector than to the epidemic itself. We see it every year with the number of apps published on stores.
From the advertisers' point of view, there are more and more mobile apps and websites being launched: which means more competition. Let's take the example of the photo printing market, which has seen the birth of dozens of services over the last few years. This is a testament to the craze for this type of app use.
At the same time, more and more inventory is available as users increase their time and activities on mobile devices. In addition, new platforms are emerging.

The impact on user acquisition will therefore be limited, as there will always be room for everyone.
The cost per install (CPI) is gradually increasing year after year, and the covid does not seem to alter this.

In its report, App Annie noted a 30% increase in cost per install after the lockdown. It is actually a sharp drop in CPIs during containment that was noted, as many advertisers have stopped their investments.
Towards an evolution of the acquisition manager's job more centered on visuals and Data?
As the years go by, creative strategy imposes itself more and more as essential in user acquisition and it is even more so in 2021 for 3 reasons:
– Our business is evolving and the automation of platforms has changed the tasks which are now less based on the campaign set-up, but more on understanding algorithms, bidding strategies and optimizing tracking. Today's account managers need to develop their expertise in algorithms and data. Testing, then understanding what works and what impacts campaigns in terms of creative strategy is the first element to work on;
– Users are also more used to seeing ads on their mobile phones: there are more and more platforms and advertising spaces. Visuals are therefore essential to stand out.
– Behaviours change. The content tends to be full video and therefore requires more directing, editing and filming work to produce a lot and to be able to test as much as possible. This requires resources to offer quality and quantity and to be able to iterate quickly in order to adapt to new mobile uses.
Tips:
To have a

qualitative & strong production

capacity of visuals, supported with technology if possible. At Addict Mobile we have developed a technology that allows us to automatically create, adapt and put online our campaigns assets. A huge gain in time and efficiency for the teams.
Adapt quickly to changes, new platforms & formats.
Know how to test the visuals. Test protocols allow you to get quick insights on your visual performance, while making sure you don't miss out on an effective visual because it has been wrongly tested with the bad set up.
So, what are the trends in mobile design?
With the advent of TikTok in 2020, which puts the user at the center of the content, it is highly recommended to adapt your mobile advertising to follow the same trend. TikTok has a big influence on social media and advertising. Instragram and Snapchat have followed the trend by releasing Reels and Spothlight to offer their users an experience similar to the one available on TikTok.
Real-life shooting, where everyday situations are brought to the forefront, is one of today's major trends. The watchword is to adapt to each of the platforms in order to not miss the boat.
To find the right visuals: we will have to produce as many as possible, they have to be relevant and qualified, to implement A/B tests, to get as close as possible to user requests and to decide on the format that works best on each source. The test method used is also essential. What's the point of producing 50 visuals per week if we don't test them efficiently?
In 2020, at Addict Mobile, we are convinced that creative designs play a key role in performance and help reduce acquisition costs, while increasing conversion rates and maximizing ROI! That is why this service is included in our offer, without additional cost. Thanks to the dedication of our 11-person studio and the technical team, we produced more than 60,000 visuals for our clients in 2020.
Since we are talking about acquisition sources, Google strongly recommends the use of Firebase for its mobile campaigns, TikTok is a very promising source, what about it?
Generally speaking, all acquisition sources are continuously renewed to offer new features geared towards application downloads.
Snapchat launched the app-ID allowing to upload audience dynamically to have an ever increasing and never saturated reach. Here at Addict Mobile, we also have beta access to new partner spaces (audience network) for Snapchat in the U.S. and other features.
As for TikTok, with its massive audience that is also strongly commited, the network has been able to implement very quickly the necessary features to offer high-performance app instal campaigns. At the beginning of 2021, the brand implemented the DPA (dynamic catalog which allows its ads to be automatically personalized according to each product and targets), as well as new advertising formats designed to shorten as much as possible the customer journey. We have tripled our investments in 1 year on this source. It will have great potential in the years to come.
Regarding Google, if you launch Google Ads campaigns for your app, the integration of Firebase has become crucial to benefit from all the new features offered by Google.
This recommendation is in line with the reality of the market, where social medias tend to collect more first party data to get to know their users better. This is one of the consequences of Apple's new policy under iOS 14. This allows Google to reinforce its algorithm power and to offer even more powerful campaigns. When you own your data, you are necessarily more efficient.
What are the benefits?
A shorter learning phase. Google campaigns sometimes implied a longer learning phase before reaching their goals. With Firebase – and this algorithm that will definitely grow – this should no longer be the case.
More powerful Google Ads campaigns. By collecting their own data, Google will be able to offer targeting that is more precise. How? By offering a better users' segmentation in order to target those who are relevant according to the app and campaign set-ups.
Exploit 100% of the algorithm possibilities and get the best out of Google Ads campaigns.
Please note that Firebase does not replace your third party tracking tool, which gives you an overview of several sources and allows you to precisely measure the efficacy of your campaigns. Both tools complement each other.
What should we remember from the iOS 14 announcement? And how to prepare for it?
There is a kind of contradiction between protecting the users' privacy and the campaign performance search. Being able to measure performance depends on the data that can be retrieved from a user (calculating the LTV, monitoring his behavior within the app, making cohorts to analyze the results of the campaigns).
With these new rules aiming at making the IDFA collection opt-in, the industry is going to have to reinvent the way it advertises and tracks the advertising. We will no longer work at the user's level (in the sense of the individual), but at the level of users' groups. This implies different skills: we tend to need more statistics, probabilistic calculation and no longer pure and simple tracking.
At Addict Mobile, we do not make attribution. We are at the heart of the ecosystem because we are connected to the tracking tools as well as the sources. However, our job is first and foremost to support our clients so they are ready for this change without impacting the campaigns we run.

These measures mainly affect:
– The tracking tools because they will no longer be able to use the IDFA or fingerprints for users who have refused to share their data on iOS.
– The app publishers: most of the attribution from March (in theory) under iOS will come from SKAdNet-work (the Apple solution) and even if we add a consent pop-up, we will have very little chance to trigger the IDFA => so SKAdNetwork is crucial and each advertiser must be ready by the end of February at the latest on this topic. The induced challenge is to master the 6-bit conversion value which must be understood and well configured.
Our teams are of course available to discuss this tricky subject.
Most players are working on solutions to adapt and decipher the means proposed by Apple such as SKAdNetwork and probabilistic methods. On our side, we exchange very regularly with our partners to address all the possible concerns related to this change and to accompany our customers as well as possible.
Tips
Talk with your tracking tool to set up SKAdNetwork
Exchange with your agency to prepare your accounts on the different sources and understand the measure imposed by SKAdNetwork (6-bit conversion value).
Be flexible and able to adapt to all changes at all levels (marketing, developer, communication).
Don't hesitate to contact us if you need help with this subjets.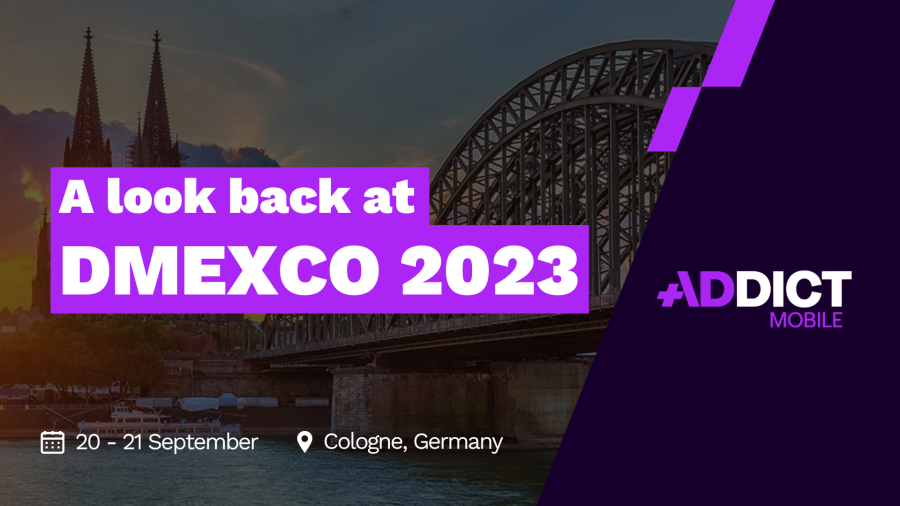 We'll skip the details about the barbecue offered by Eyeo, the privacy player, and the DMEXCO Party hosted by MMA Germany, AppsFlyer, and...
Published on 25 September 2023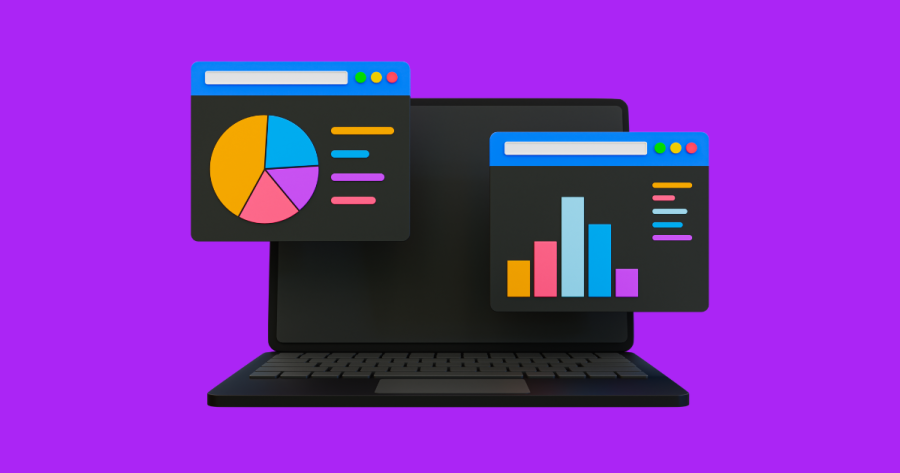 Meta's recent announcement of SKAN 4.0 support in July 2023 accelerated its adoption worldwide. This adoption was ultimately delayed due to the discovery...
Published on 13 September 2023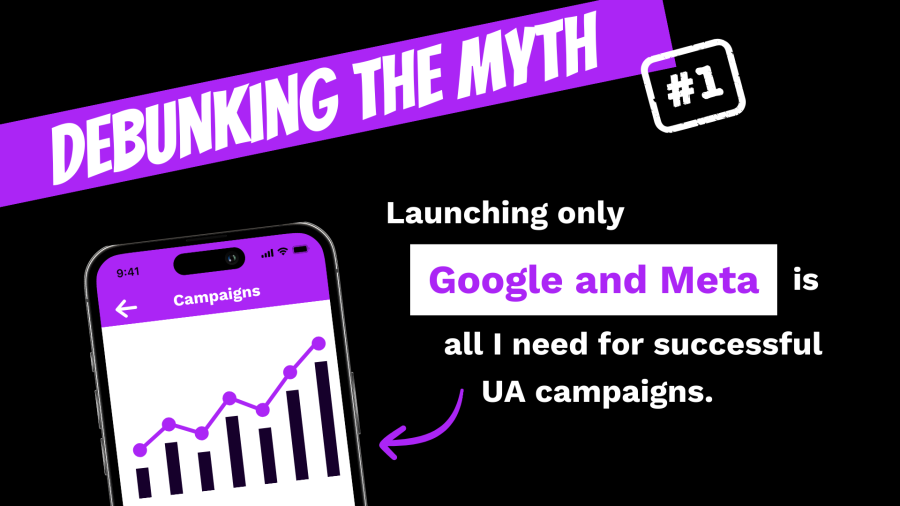 "Launching only Google and Meta is all I need for successful UA campaigns." The question of whether there is actual performance beyond the...
Published on 5 September 2023