6 good reasons to outsource user acquisition even if you have in-house resources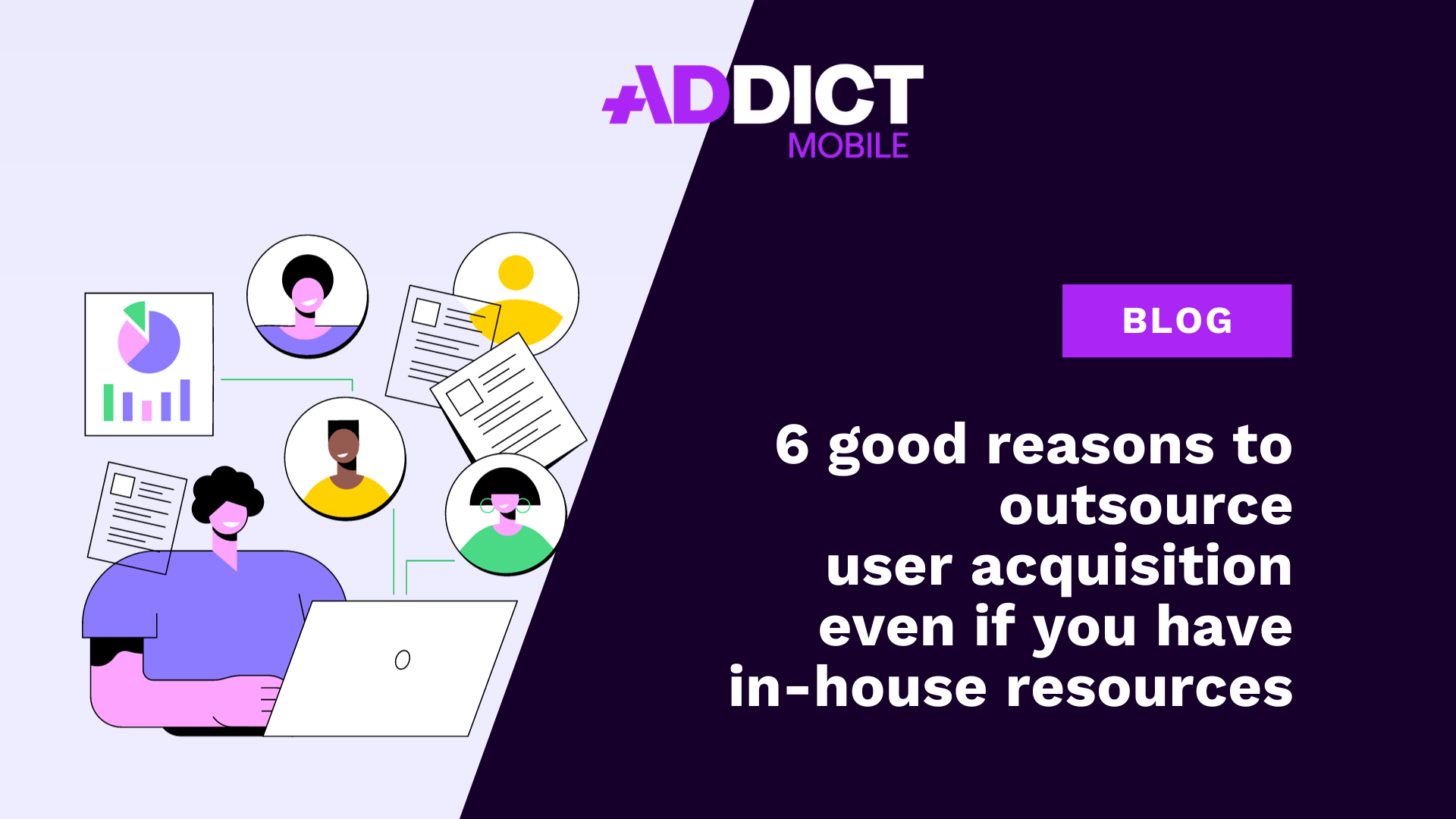 For applications seeking to maximize their visibility and growth, user acquisition is a major challenge. While some already have knowledge in the field, it is essential to consider the benefits of collaborating with specialized partners to outsource user acquisition.
1. Leveraging this expertise as a competitive advantage
User acquisition services often have in-depth expertise at multiple levels.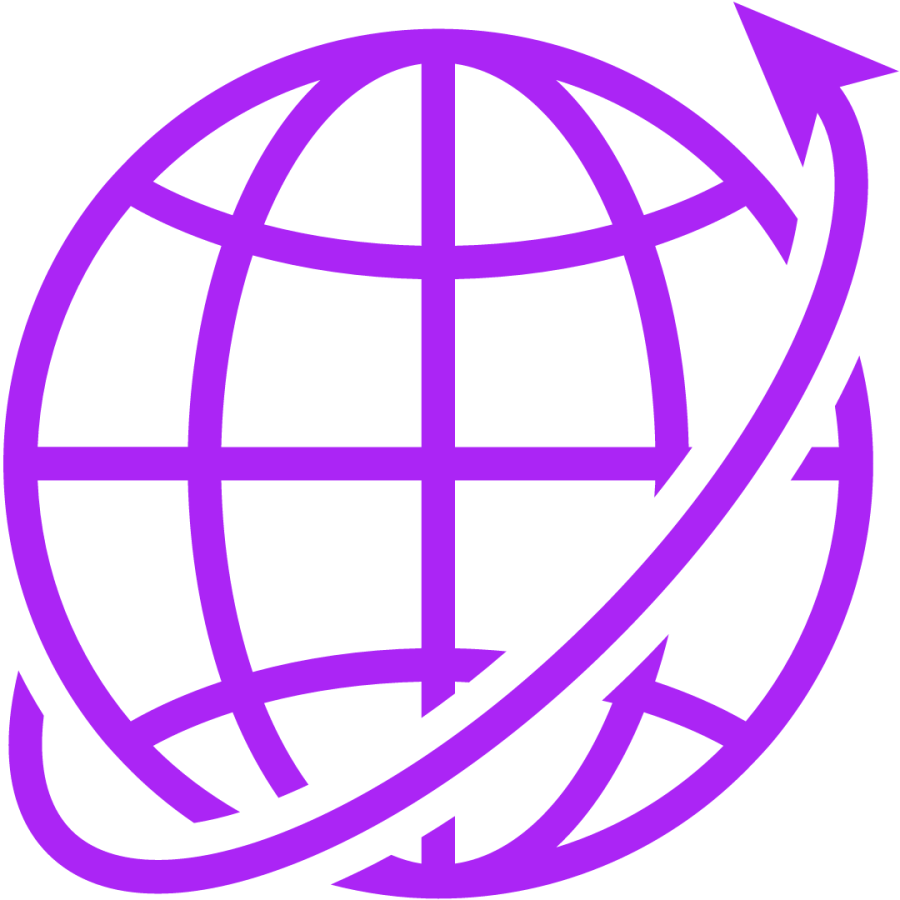 Global vision: By working with multiple clients, they acquire a market-wide perspective across various verticals. This broad and diversified experience ensures a deep understanding of various market issues, whether related to tracking, privacy, etc. Agencies are used to dealing with various objectives (ROAS, Subscriptions, ROI, CPI, SKAN, whitelisting, restrictions…), addressing as many challenges as there are application typologies.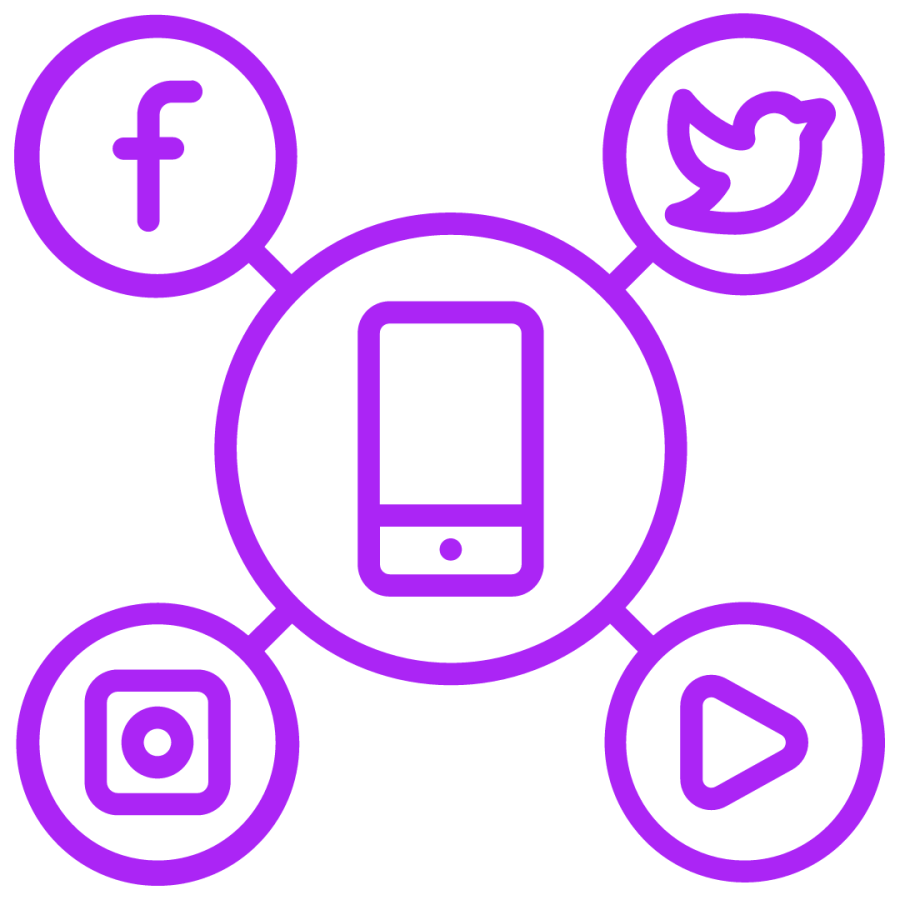 Mastery of sources : There are numerous acquisition platforms (Google, Meta, TikTok, ASA, Snapchat, AdNetworks, DSPs, etc.). Depending on monthly budgets and objectives, agencies are required to test and deploy all acquisition sources. They thus master these platforms better than anyone else. Thanks to their knowledge of different campaign typologies, targeting, features available by Publishers, as well as their mastery of algorithms and best practices, they exploit the potential of each platform.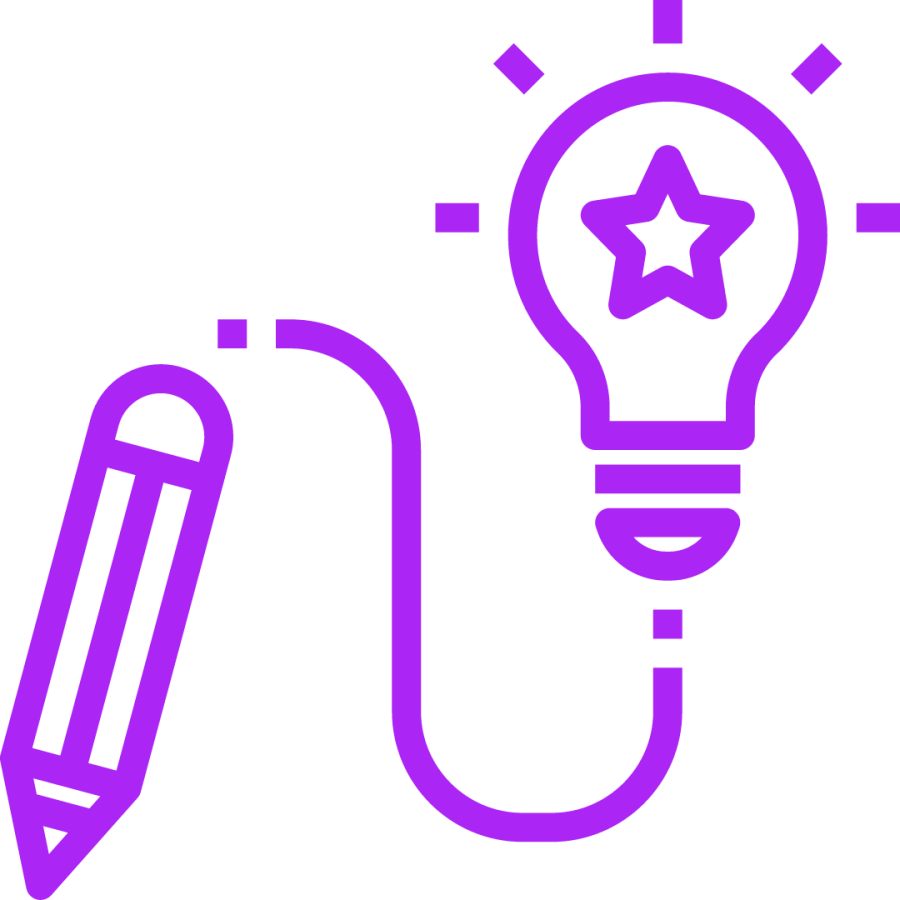 Creatives: User acquisition creatives require an increased knowledge of the sector, the mobile environment, trends, and best practices to produce suitable visuals. Deploying creatives across multiple countries, localizing them, managing multiple languages, product catalogs, highlights, etc., requires regular and sometimes automated updates to visuals. In addition, it is crucial to continually A/B test concepts to refresh creatives and identify top concepts, reducing the phenomenon of ad fatigue. Significant resources are necessary to produce on a large scale and iterate to refresh creatives regularly.
At Addict Mobile, we provide access to our internal creative studio, consisting of over 12 experts well-versed in UA challenges. Thanks to our proprietary creative automation technologies, we're able to produce high volumes and rapidly adapt our clients' visuals.
2. Minimizing hiring and/or training costs
Assembling a dedicated full-time team for user acquisition can be a costly investment. Especially since there's much more to acquisition than simply knowing the basics. It often requires a full team of specialists. This includes, among other things:
One or more UA managers with comprehensive knowledge of the field (tracking, attribution, fraud, CTV, retargeting, etc.) to manage all types of campaigns. Analytical skills are also crucial to be able to analyze results and make decisions quickly.
Data/tech experts to set up the attribution system and establish an efficient setup to extract the right data, thereby facilitating the work of UA managers. This notion is even more important with privacy issues affecting how data is interpreted.
A creative team capable of producing quickly and in large quantities.
Outsourcing this expertise enables applications to achieve substantial cost savings. In addition, even considering training in-house teams (which is also expensive), user acquisition is a complex and rapidly evolving field. Teams must, therefore, undergo long-term training to stay consistently up-to-date.
3. Benefit from dedicated tools and technologies to achieve optimal performance
In addition to their expertise, UA specialized partners implement reporting systems, tracking, dashboards, etc., to ensure precise monitoring and in-depth data analysis.
At Addict Mobile, our tech team has developed various technologies to meet the diverse needs of teams: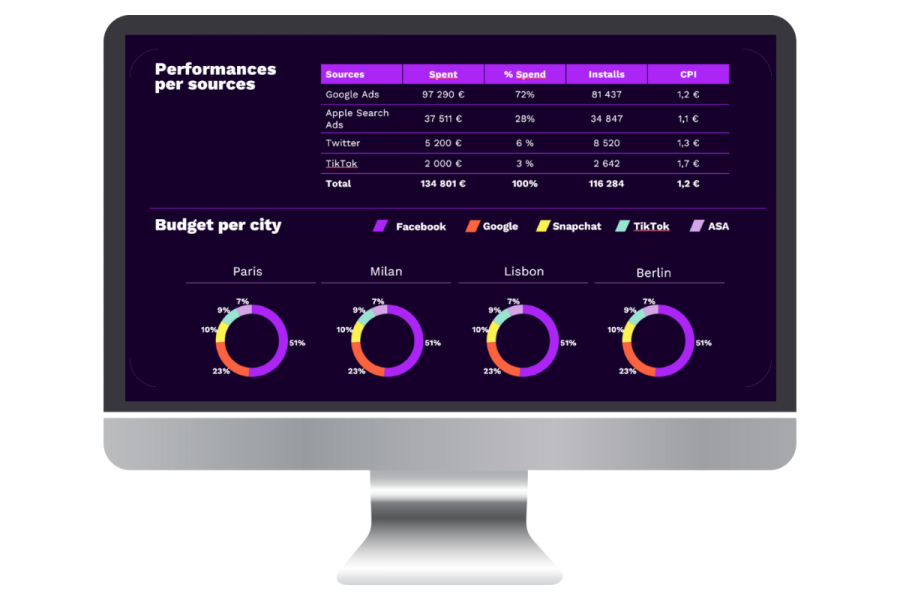 Automated campaign optimization systems to improve performance.
Customized dashboards and creative libraries for accurate performance tracking and simplified decision-making.
Creative technologies to automate the production of campaign visuals, allowing for format variations, translation, A/B testing, iteration, and ultimately enhancing performance.
4. Benefit from established relationships with distribution sources
Thanks to the substantial budgets managed for their clients' campaigns, service providers have close relationships with distribution sources, providing them with:
An edge in the market and the ability to anticipate changes and emerging trends.
Exclusive access to new products and solutions.
Dedicated teams to address issues related to credit lines and rejected ads…
Technical support for issues related to attribution/data reading and app functionality.
This allows them to adapt strategies accordingly, stay ahead of the curve, and provide a competitive advantage to companies that use their services.
5. Outsource user acquisition to gain flexibility and efficiency
User acquisition needs can vary based on the application's lifecycle, seasonality, brand highlights, or industry changes.
Engaging a service provider allows for more effective adjustment of resources to changing needs. If a complete acquisition team is set up but budgets decrease due to business evolution, it can lead to high fixed structural costs.
On the other hand, when activity intensifies, outsourced teams are structured to absorb the additional workload in both operational management and creative production. They can quickly adapt to changes in the environment, demonstrating responsiveness and efficiency, and allowing app publishers to focus on other aspects of their business.
6. Provide an outside perspective for optimized user acquisition
Even when acquisition is internalized, engaging a service provider can bring an enriching external perspective that challenges teams, ensuring that everything in place is optimal.
Thanks to their experience, experts can identify previously unnoticed problems and gaps and propose solutions. This approach ensures that no opportunity is overlooked and encourages a constant search for improvements. It ensures an objective perspective and valuable insights.
Questioning the status quo promotes innovation, stimulates creativity, and allows the exploration of new approaches to maximize efficiency. This exchange dynamic between internal and external entities contributes to an evolving and enriching process.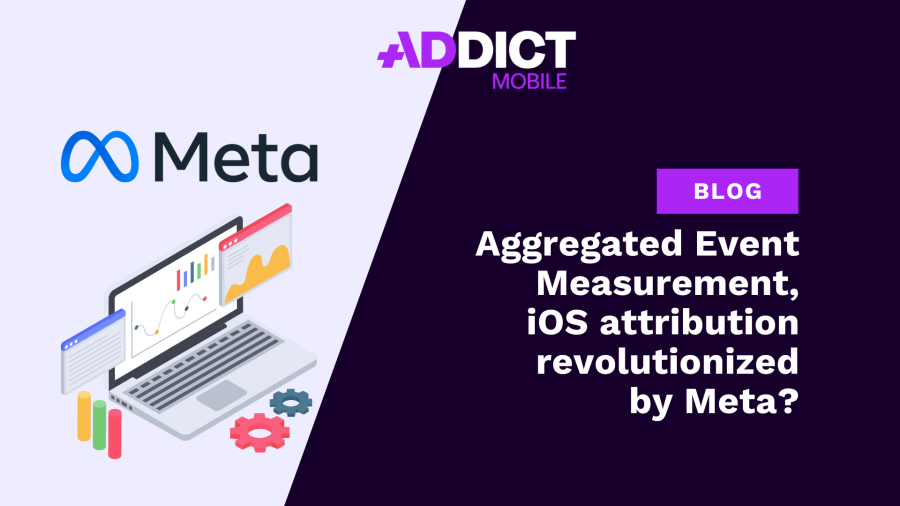 In March 2021, Meta introduced the Aggregated Event Measurement (AEM) protocol, enabling the collection of campaign performance data while preserving user privacy. Initially...
Published on 29 November 2023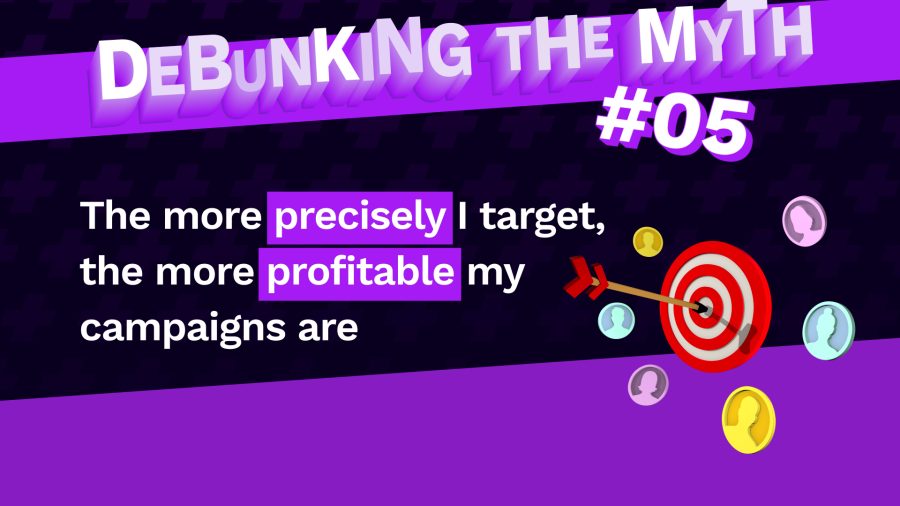 User Acquisition myth #5: The more precisely I target, the more profitable my campaigns are It's easy to think that precise targeting equals...
Published on 27 November 2023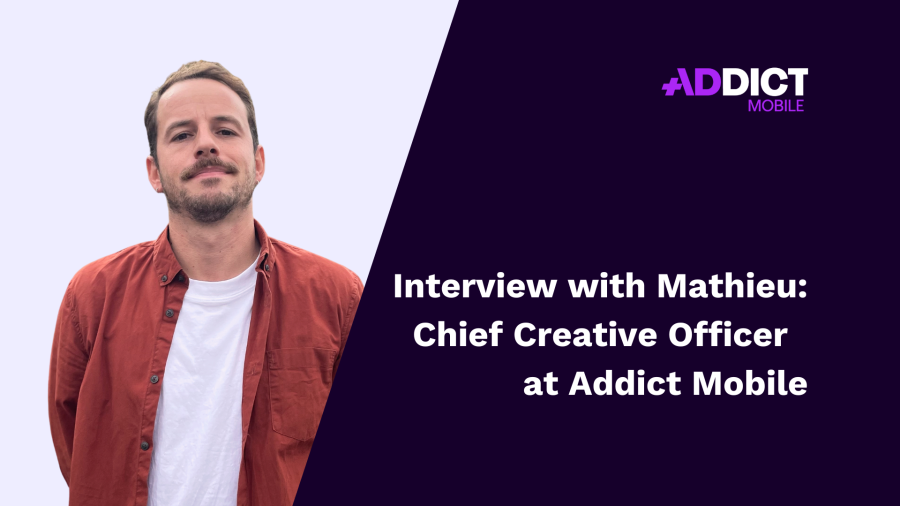 Creativity is a key element of any user acquisition strategy. Mastering all the challenges related to the sector and deploying the necessary resources...
Published on 27 November 2023