Mobility apps, how do you generate that first much sought after purchase?
In recent years, the mobility-as-a-services offering has diversified considerably. Hybrid bikes, scooter and bike rental, price, journey and transport method comparison sites now sit alongside traditional GPS and car rental apps. Advertisers invest heavily in recruiting new users for their apps and embedding their service in consumer habits.
More than in any other industry, recruiting mobile users for mobility apps means you have to adapt in terms of usage and targeting if you want to see your advertising campaigns produce results. The services are, for the most part, geolocated in a few cities making national communication impossible. Which is why it is all the more important to stand out with a tailor-made approach.
How do you deal with this geolocation constraint in acquisition campaigns while maximizing campaign performance ? Based on our expertise in applications such as Kapten, Heetch, Cityscoot, Dott, Coyote, Migo and Zity here are some tips for your campaigns.
A geolocalized presence in large cities, a challenge for acquisition campaigns
Most new mobility apps offer a service that is only available in cities. This is a major challenge to recruiting new users because campaigns cannot be run nationally. This specific targeting leads to a number of constraints for advertisers:
– Because the audience is smaller, it is exposed to more advertising and quickly reaches saturation (Ad Fatigue)
-Targeting users by city rather than an entire country typically costs between 30 and 50% more (CPM)
-Not all sources allow this level of targeting.
– If you launch nationwide campaigns for a service only available in a few cities your ads will be a letdown for all the users who cannot use your product. Letdowns mean bad reviews and low retention which can mean lower ranking in store ratings. Not a good idea.
How can you address all these challenges and maximize your acquisition campaign results?
Adapting your acquisition campaigns, the key to better results
Send out content tailored to each city. Each city or country behaves differently with respect to routes or travel habits. So it's imperative that you know the area where you are launching your service to send out tailored ads. Know the needs of users in each region, the different routes offered by the apps, and their respective prices. This helps to produce the right visuals, customize them depending on the language and thus maximize the CTR (conversion rate). This is one of the reasons why it makes sense to use a service like Addict Mobile, which knows how to adapt content to each location.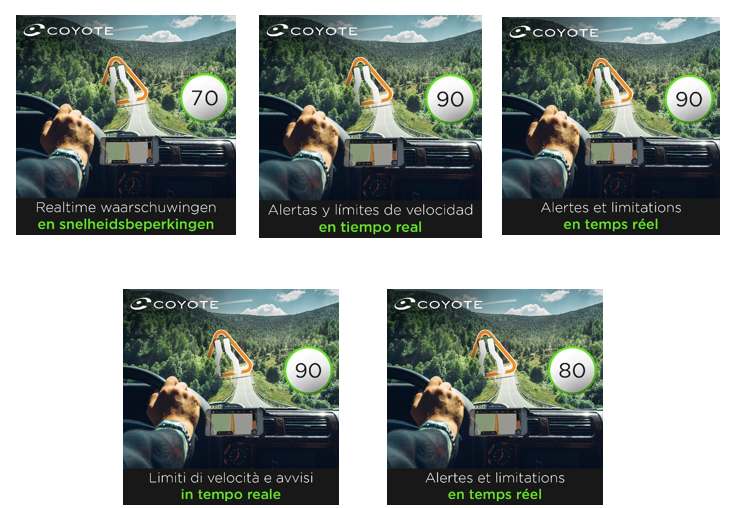 Send out up to date content. These apps are dependent on the needs of each user at a specific time. Content needs to be planned for specific events such as :the arrival or strengthening of health measures in each region, strikes, demonstrations or festivals.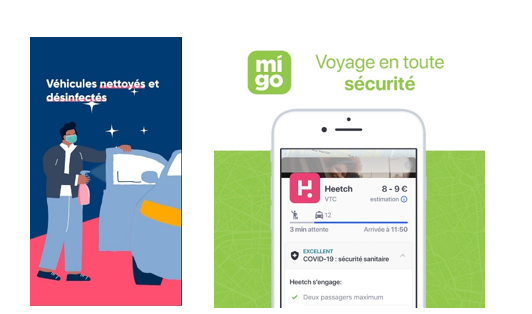 Take seasonality into consideration. It plays a much more important role than in other industries. For example, most major cities lose a large proportion of their population during the summer holidays, leading to a reduction in budgets for inner-city car rentals. Conversely, for GPS or train and plane ticket services, it's the peak time of the year. So you need to play closer attention and adapt your targeting, visuals and messages to suit the moment.
Target different audiences with personalized content. By producing an enormous amount of visuals for extensive A/B testing, we identify the visuals that generate ROI. Routes, format, tone, everything is endlessly customizable. Some routes can be tailored to clubs/restaurants, others to tourism / airports / city centers or work-train stations… This means you can target different groups of people according to the scenarios put forward and perform A/B testing on the different audiences.
Mixing acquisition, retargeting and branding for better results
Minimize Ad Fatigue. To avoid this, you need to be able to update the campaign visuals as often as possible. For our clients we use a technology that automatically creates variations of all the elements that make up a visual: : format, language, image, colors, effects, texts… depending on needs.
A tool that enables us to reduce CPI and increase ROI by maximizing conversion rates, volumes and campaign budgets.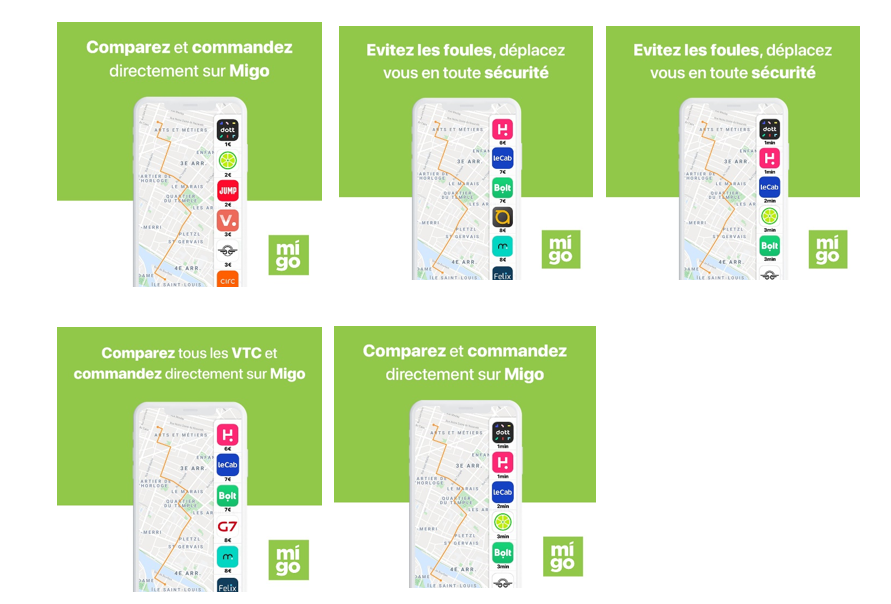 Retargeting users
Retargeting is essential in an acquisition strategy because it can maximize LTV for your users. By encouraging them to do more shopping in the app you improve profitability with respect to acquisition cost.
This means identifying the key steps in the user journey early on to create the segments you want to retarget in your campaigns
Promo codes can be used to push the user to convert quickly.

Mixer Acquisition et BrandingAt peak times, make sure you couple acquisition campaigns with reputation campaigns to support your user acquisition efforts and increase awareness of the app by potential users. This strategy aims to increase the volumes available for acquisition at a later date.
For a free campaign audit or any other information about your campaigns, do not hesitate to consult our teams.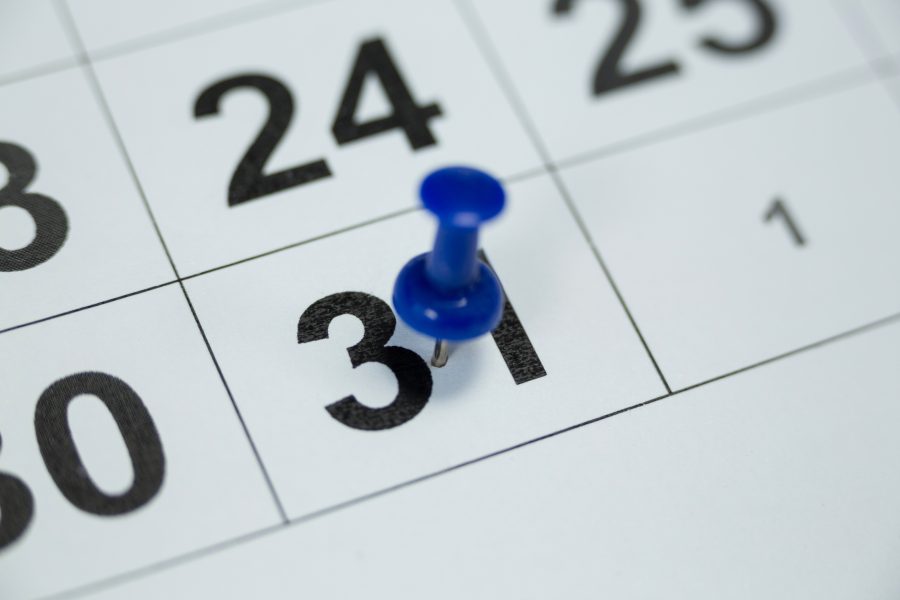 The "sweet spot" In the last two years, the cost of disseminating mobile advertisements reduced by almost 50% between December 24 and January...
Published on 29 December 2021