Our methodology
Let's discuss the profitability of your campaigns
Addict offers you an analysis of your current acquisition campaigns to establish the strategy best suited to your objectives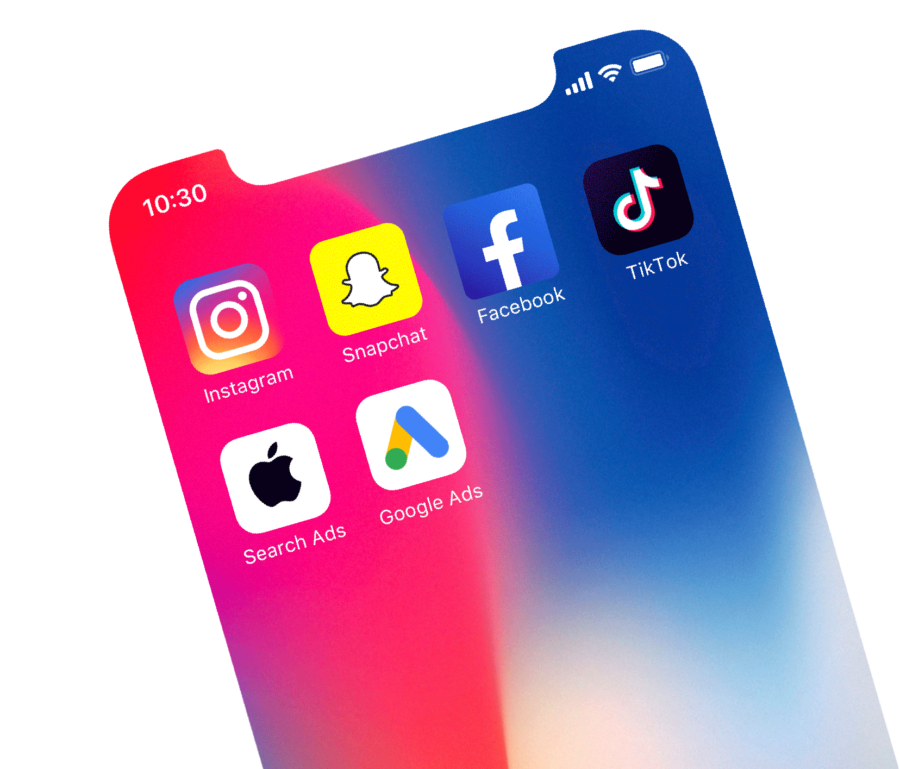 Current

analysis
Ideally, our teams make a quick audit of your advertising account history and tracking tools in order to identify areas for optimization. This will allow us to offer you a pertinent strategy in order to achieve your goals. If that's not possible, we'll compare your objectives with our market data and, at the very least, we'll put together a proposal with objectives that align with your model
Proposal of a media plan

and strategy definition

Before starting out collaboration, Addict Mobile will propose a strategy and media plan, including KPI estimates (CPI, CPA, etc.) for each source, OS and country. We can also propose recommendations for your store page if needed.

Road Map, timeline, daily budget
Test & learn
approach
Launching low-volume campaigns to identify the best settings. The strategy, campaign set-up and creatives are all adjusted in line with the results we observe. Progressive budget increase. This approach allows you to use concrete grounds to evaluate the added value that we can offer you. It also allows you to validate our capacity to support you.
Precise monitoring

according to objectives

CPA, ROAS, ROI, CPR, Retention… All our reflections and actions are focused on reaching your goals. Our team can support you in reading and understanding KPIs.
Discover the other steps to a successful acquisition strategy
FAQ
The budgets allocated to campaigns will really depend on the objectives of your campaigns. If you want to deploy the campaigns on the 2 OS, several countries and test all the sources the rhythm will have to be more intense. We recommend a minimum budget of 20K€ to test different configurations and have sufficiently representative results of the ROI potential of the campaigns. We start at low volume to identify pockets of profitability and then accelerate when we are sure we are within our targets.
The countries targeted will depend on your application. If it is suitable for use in all countries (language, UX, adaptation…) then we recommend launching campaigns in as many countries as possible. Otherwise, we start with the countries most consistent with your objectives (purchase, retention, ROAS…). The strategy will vary depending on the country and the results observed in each.
The more visuals we have, the better we will be able to identify the concepts that perform best. To get started, our teams produce a free set of concepts for testing. Then we refresh regularly according to the needs of the campaigns and the budgets.