Search Tab, Apple's new ad spot in the App Store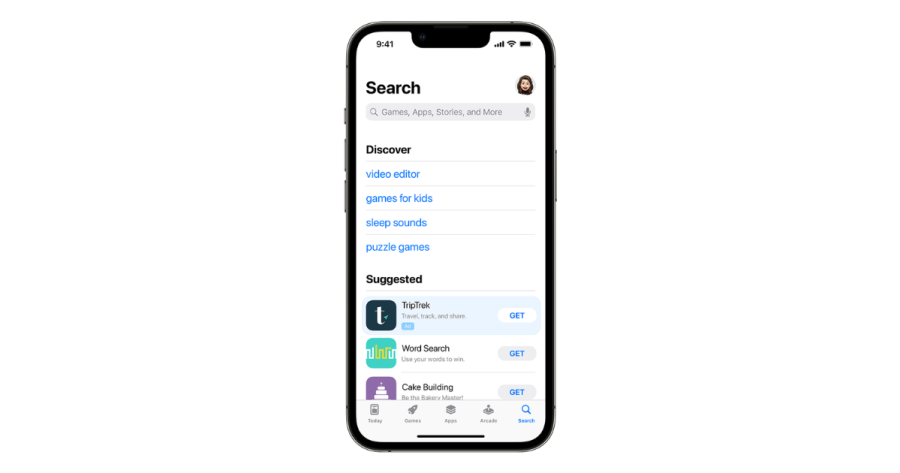 In the middle of the implementation of its App Tracking Transparency, with the release of iOS 14.5 today, Apple deploys a brand new advertising spot this 4th of may.
Until now, only search campaigns allowed advertisers to see their ads on the store of the American company. So, what is the strategy? Bidding on the keywords to see your ads appear in the search results. Only 1 placement per keyword is available.
This new format, called Search Tab, will be displayed directly on the main page in the suggested apps without a need to tap a single search word and will therefore offer additional visibility to advertisers. At this moment we are only talking about one available slot and its purchase on a CPM basis.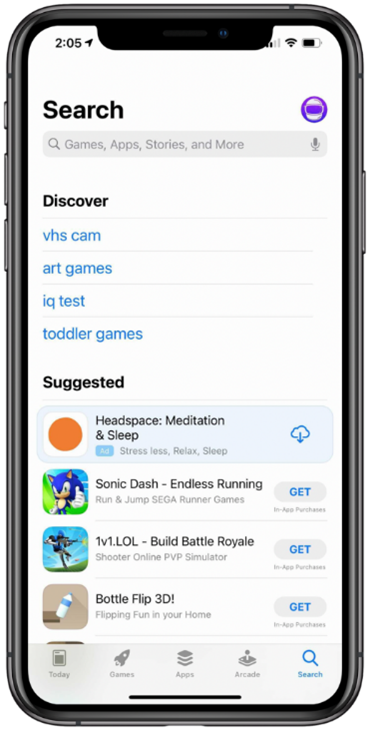 This news comes at the same time as Apple's user privacy issues – highly controversial subjects on the mobile advertising market.
This new ad spot shows the company's desire to monetize a space that is under their control and that remains a mandatory step for any downloaded application on an iOS device. Search Ads was the first step, Search Tab the second, but Apple will continue to offer new spots, to multiply traffic and therefore advertising revenues like Google has done.
In 2020, Apple had also Beta tested in the United States the distribution of advertising within News and Stock (their monitoring service of stock market). It is not yet known when they will be accessible to all advertisers.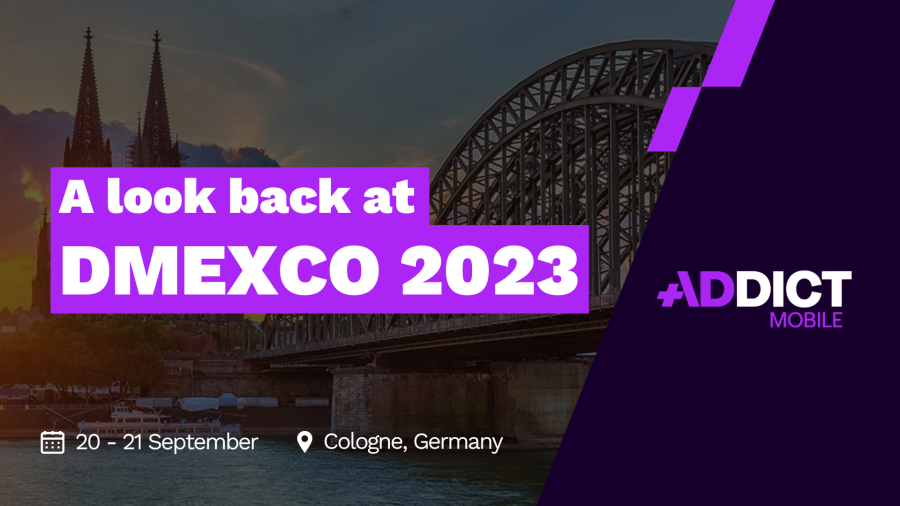 We'll skip the details about the barbecue offered by Eyeo, the privacy player, and the DMEXCO Party hosted by MMA Germany, AppsFlyer, and...
Published on 25 September 2023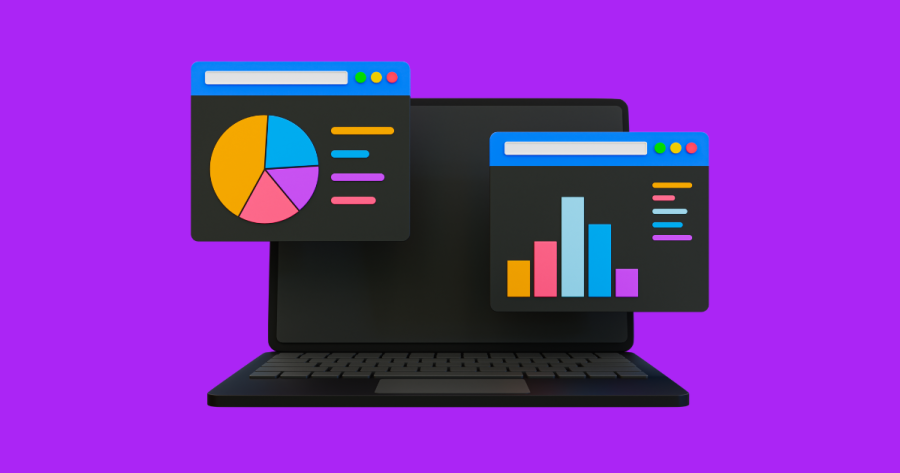 Meta's recent announcement of SKAN 4.0 support in July 2023 accelerated its adoption worldwide. This adoption was ultimately delayed due to the discovery...
Published on 13 September 2023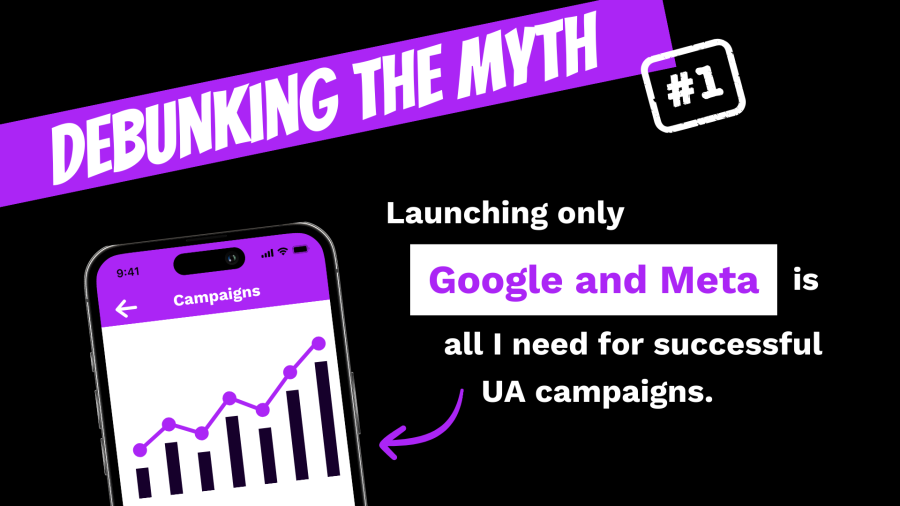 "Launching only Google and Meta is all I need for successful UA campaigns." The question of whether there is actual performance beyond the...
Published on 5 September 2023