WeatherBug
Creative automation to strengthen mobile acquisition campaigns.
Results
Ads produced in one month
The context
The comprehensive weather application 
WeatherBug is a free weather application powered by the world's largest professional weather network. It provides hyperlocal and accurate current, hourly, and 10-day weather forecasts. It also includes features such as air quality information, pollen levels, or storm alerts.
Since March 2022, Addict Mobile has been supporting WeatherBug in its performance-based mobile acquisition campaigns.
Issues
Numerous, accurate, and time-sensitive ads
As WeatherBug provides highly accurate hyperlocal forecasts, the creatives need to be localized for each city, requiring a large quantity of visuals to be produced. Additionally, ads featuring real-time forecasts and alerts have a very short lifespan, so they need to be renewed very regularly.
The goal is to produce specific visuals for each city across the U.S. while regularly updating them based on weather forecasts.
Strategy
Automation of ads production and broadcasting through our proprietary technology.
To achieve this objective, we rely on proprietary technology that automatically adapts various elements in the creative (location, date, weather conditions). This data is retrieved from the WeatherBug API and allows us to generate visuals in real-time. Ads are automatically produced from templates created by our graphic design teams. The entire creation process is thus automated, addressing the challenges of production quantity and creative refresh.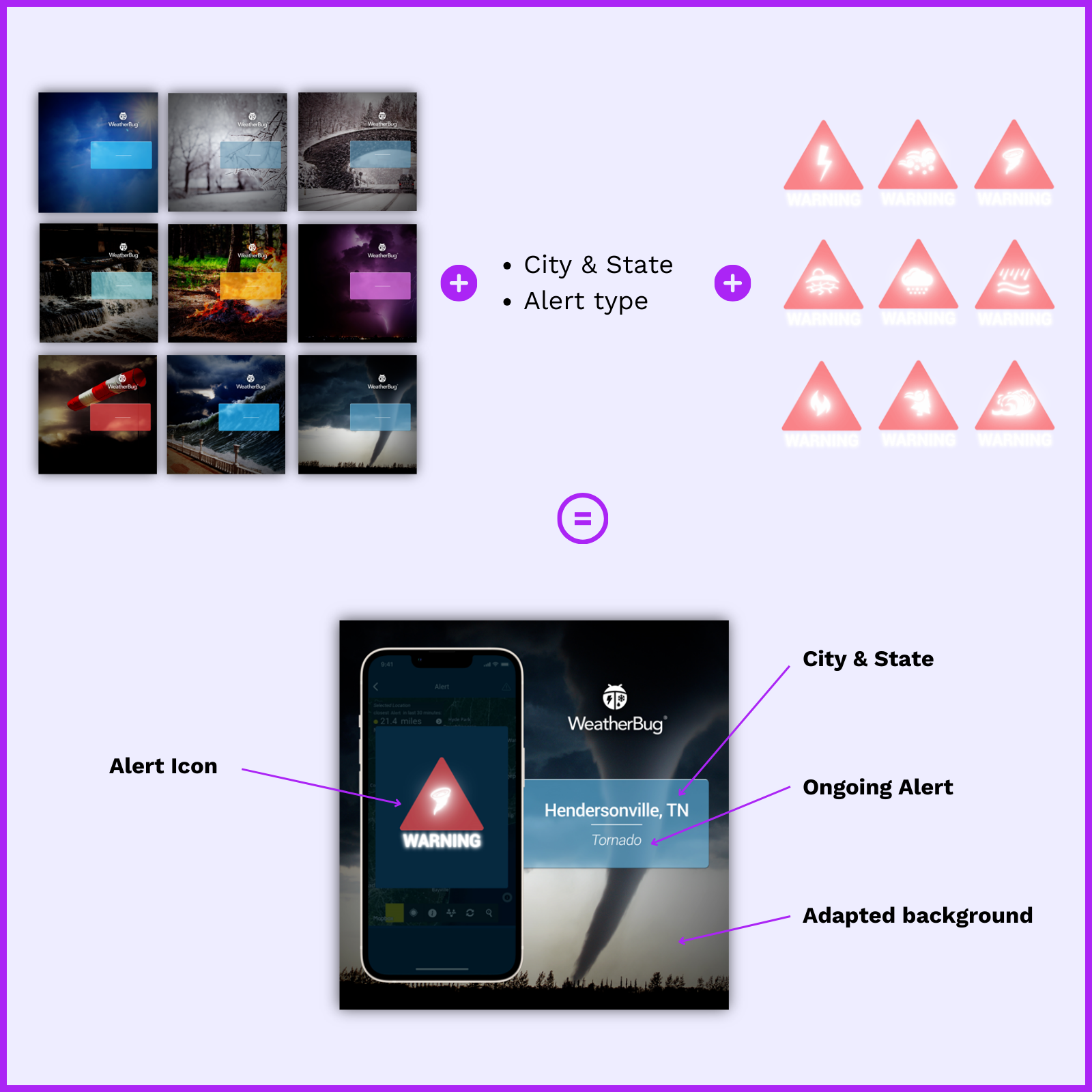 Once the visuals are created, the online publishing of ads is also automated. Texts are prepared in advance based on different geos and dynamically integrated into Meta publications. Finally, ads are automatically published by our technology with city-specific targeting to ensure precise localization.
In the case of weather alerts, ads are launched as soon as the alert is triggered by the API and run until the alert ends. This allows us to meet the challenge of real-time broadcasting tailored to each geography.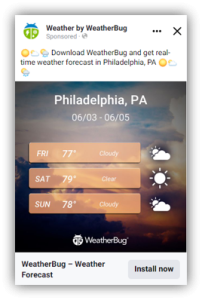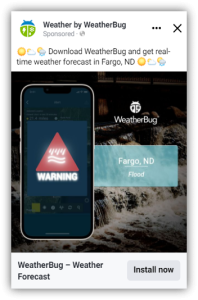 Addict Mobile's proprietary technology enabled us to communicate WeatherBug's value proposition of precise and hyper-localized weather information in a more meaningful and compelling way. This allowed us to optimize our acquisition spend as we were able to effectively reach the right users at the right moment with the right message.
Ander Mateos — Associate Director of Marketing, Paid Media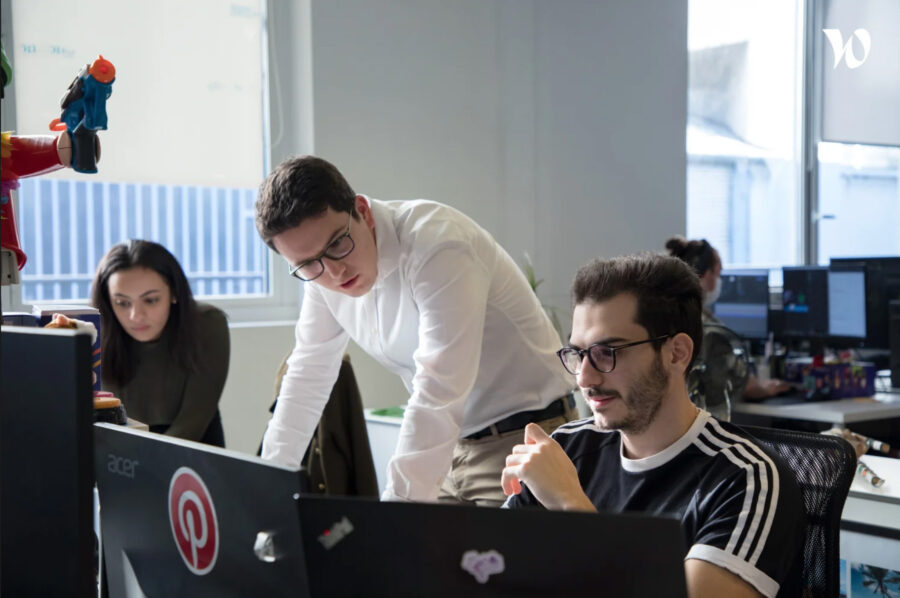 Don't hesitate to contact
our teams
Addict Mobile can help you improve your performance.
CASE STUDY
Find out how other brands

have tackled similar marketing challenges to yours.