Molotov
How to boost web and in-app subscriptions during the World Cup?
Results
Programs / events covered in 2 months
The context
Live, replay, on demand.
Molotov is a streaming application that provides access to all television content from any connected screen, in France or Europe.
Since 2020, Addict Mobile has been supporting Molotov in its web and mobile acquisition campaigns.
Issues
The World Cup, a strategic moment to capitalize on.
Manage in-app and website cost per subscription campaigns, while considering the differences in tracking and user behavior in these two environments.
Beyond performance-based acquisition campaigns throughout the year, the World Cup represents a significant opportunity for Molotov. During this period, the application must maximize its visibility to stand out in an intensified competitive landscape that impacts advertising costs upwards.
Strategy
A cross-channel strategy tailored for the World Cup.
The web and mobile cross-channel strategy implemented involves aligning objectives, attribution windows, and targeting based on each environment. Agility is key to optimize budget allocation among the most relevant sources and environments.
As a common thread, we focus our targeting on "cord-cutters," consumers who cancel their subscriptions to traditional pay-TV services in favor of VOD platforms. To emerge during the World Cup, this targeting is complemented by campaigns targeting live sports programs to generate web and in-app subscriptions.
The choice of campaign distribution moments is crucial. By leveraging user behavior and feedback, we automate the campaigns to be broadcasted during key program moments and before the start of certain events. Additionally, we have integrated Custom Product Pages personalized for specific events to create a seamless user journey.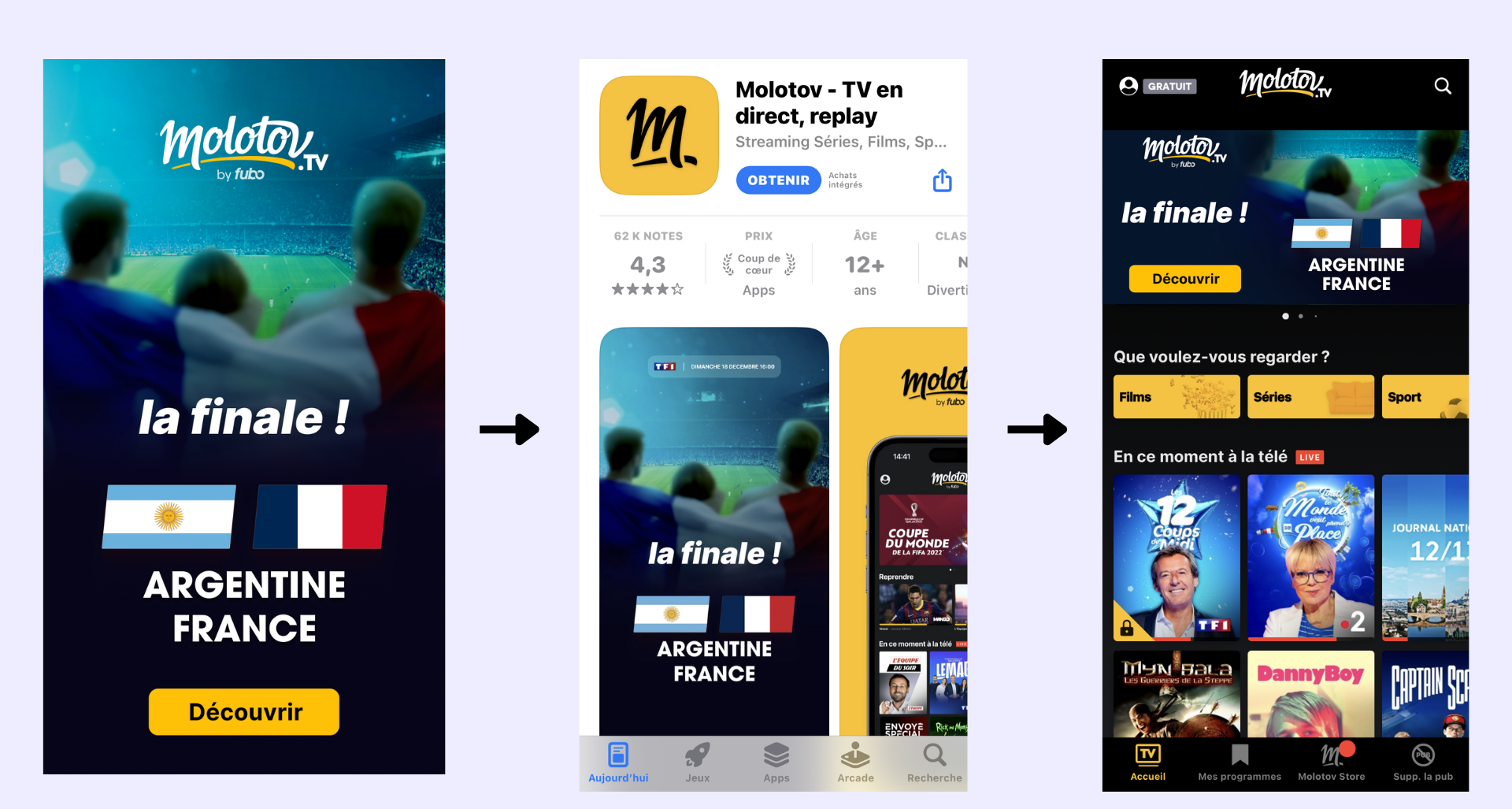 Unified journey to boost web and in-app subscriptions
The dedicated team was extremely responsive. They took into account our business challenges and constraints (international context of the company with meetings in English or French). The ROI-driven campaign management was fully implemented with precise monitoring, even if it meant cutting underperforming campaigns. Addict Mobile's expertise was key to the success of our paid acquisition campaigns.
Gaelle Martins — Head of Customer Engagement and Retention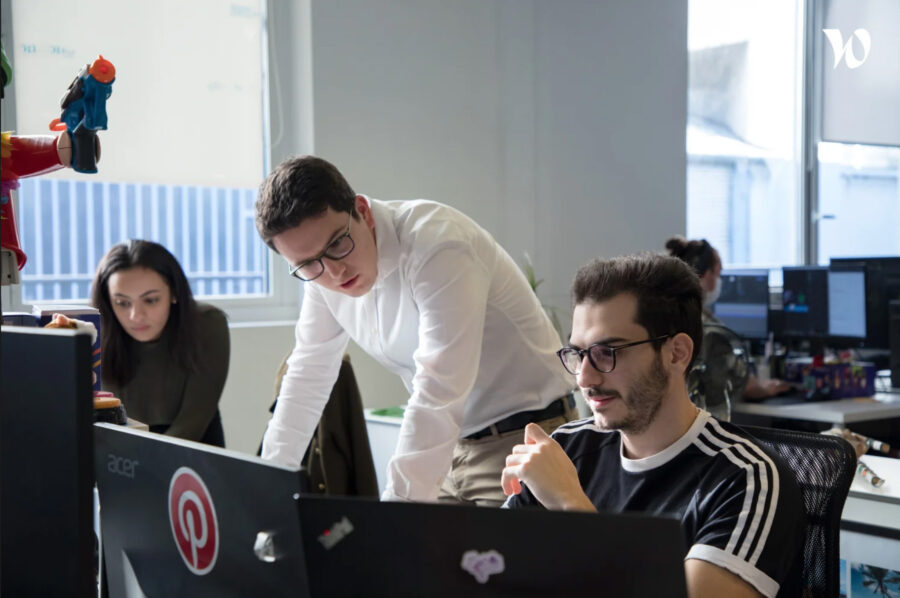 Don't hesitate to contact
our teams
Addict Mobile can help you improve your performance.
CASE STUDY
Find out how other brands

have tackled similar marketing challenges to yours.